Time for redemption
The Wayne State football team returns plenty of starters from last season and is ready to play
Brenden Buskirk, Staff Writer
August 27, 2014
The summer has come to a close and football season is finally underway.
With expectations high, the Wayne State football team has made it through a grueling fall camp, looking for redemption after a disappointing 2-9 season.
The team reported to Wayne on Aug. 11 and has finally made it through the grind of pre-season camp. Given the amount of returning starters, the 'Cats are looking solid on both sides of the football.
It is now time for the Wildcats to begin game prep, with the Bemidji State Beavers in their crosshairs.
The Beavers went 3-8 last season, still with some big question marks in key positions. No longer a young team, the 'Cats have quality experience on both offense and defense.
They will be using this to their advantage on Sept. 6 against the Beavers.
Coach Mike Aldrich, who is in his second season with the Wildcats, leads a defense which is returning 9 out of 11 starters this season.
The returning senior linebackers have looked solid throughout camp. They consist of Nick Monzu, who is going on his fourth year starting middle linebacker for the 'Cats. The other three are Tyson McGill, Zach Bierman and Nathan Scott, all of whom have seen an immense amount of playing time in previous years.
Senior defensive end Jeff Van Den Top is a Preseason All-American, nominated by USA College Football. This will be the third season for the starting 6'7" 260lb defender.
Senior defensive lineman Abram Walker, who was moved last season from right tackle, has had a smooth transition to the defense and fits nicely.
The senior defensive backs are J'Ron Erby and Chase Samuel, both of whom are looking to make some noise this season. Erby is at corner and Samuel at safety.
Led by Aldrich, this defense is looking to be dominant this upcoming season, starting with the Beavers.
As for the offense, they are returning seven starters. The 'Cats return three starters at receiver, all seniors. 6'5" Cole McDaniel is an outside receiver and has played phenomenally throughout camp. Cody Calhoun is in the slot, used both for his good hands in the middle, his physicality and athleticism to block linebackers.
Adam Stark will be starting at receiver for his third consecutive season. He was also named a USA College Football preseason All-American.
"It was a great feeling to hear that I was a preseason All-American but at the same time it doesn't really mean a whole lot," Stark said. "I am more focused on the team as a whole winning games. If any post season awards come my way after we have a good season, then I will be happy."
Senior tight end Joe Trouba is another returning starter. The 6'6 255lb man has soft hands, which provide a big target in the middle of the field. This is good news for returning starting quarterback Zach Osborn. In other good news, his offensive line has matured greatly from last season, led by junior right guard Taylor Jensen. Senior Austin Heesacker returns as starting center with plenty of experience.
Chad Koch is a senior who started full back last season. With injuries and some inexperience at tailback, Koch is now taking reps at running back. There is great competition in the backfield.
Senior Tyler Johnson, plagued by injury last season, is looking to compete with Koch for time at fullback.
With things clicking for a much older and mature offense, and the prospect of a seasoned, athletic defense, great things are in store for the Wildcats this season.
About the Contributor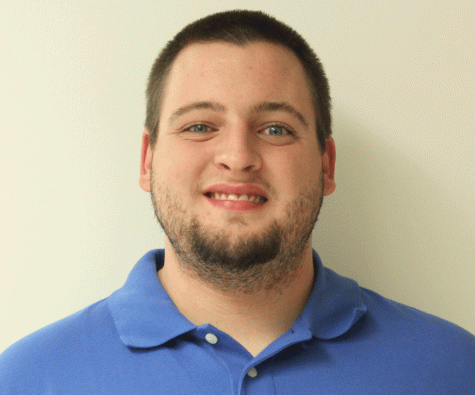 Richard Rhoden, Spring 2015 Editor in Chief/Sports Editor; Fall 2014 Sports Editor
Richard Rhoden is the Sports Editor at The Wayne Stater. He is a senior whose major is Journalism.

"Anything you need to know comes from Mr. Roger's...