Wayne State unable to complete title run
Wayne State women beaten by Emporia State in second round of national tournament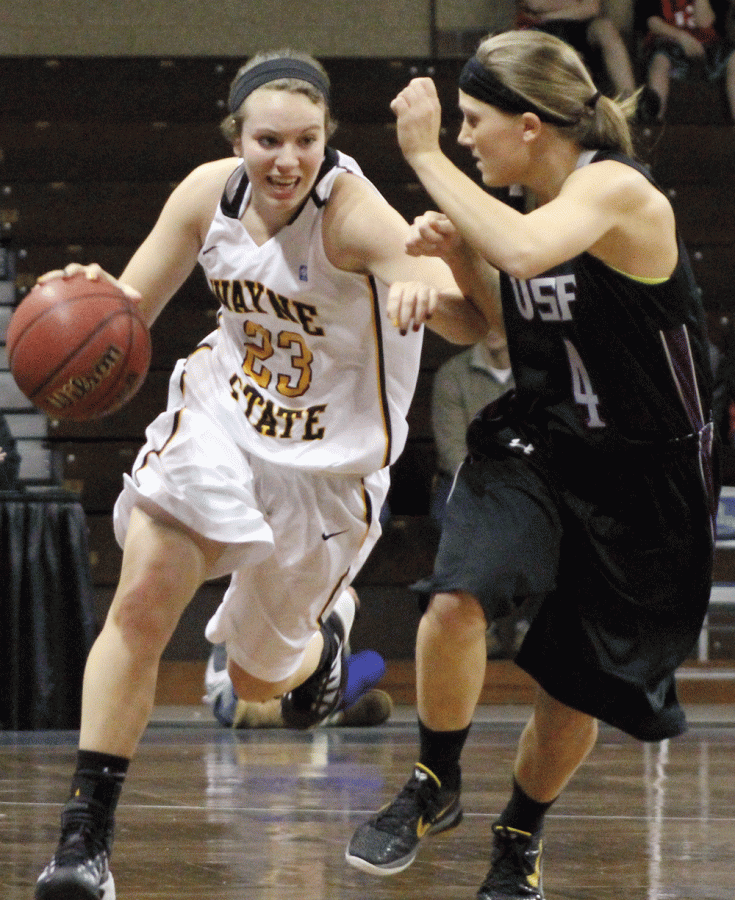 Jody Shough, Staff Writer
March 19, 2014
It was not meant to be.
A tough 76-69 loss to Emporia State by the Wayne State women's basketball team was the end of the road for the Wildcats last Saturday in the NCAA Central Region semifinal game.
"Emporia State is a great team and you can't make the mistakes that we did and expect to win," coach Chris Kielsmeier said.
The Wildcats played Emporia close the entire game, but never managed to lead. At one time, the Hornets led the first half 19-9 before WSC got within six and trailed 30-24 at halftime.
Wayne State was just 9 for 32 for shooting and Emporia State was 9 for 28 at the break.
"They played a little better than we did," Kielsmeier said.
WSC kept the Hornets lead close, but Emporia used a 9-2 run and led 48-35 with less than 12 minutes left.
However, the Wildcats kept clawing their way back and cut Emporia's 15-point lead down to 8 with under a minute to play. But the Hornets came out on top and move on in the tournament as the Wildcats came home still proud of their season and its accomplishments.
"Our kids fought hard right to the end and I'm proud of them for that," Kielsmeier said.
Addy Roller led WSC with 18 points followed by Jordan Spencer with 16, Ashton Yossi with 12 and Millie Niggeling with 10. Ellen Hansen led the Wildcats with seven rebounds while Yossi had five.
The 'Cats lose three seniors, Hansen, Kara Powell and Shantel Lehmann.
"We will really miss our three seniors and I thank them for what they did for our program," Kielsmeier said.
The Wildcats ended their season 28-5 and made it to the NCAA Tournament for fourth time under coach Kielsmeier.
The previous night, the Wildcats defeated Pittsburg State 83-77 thanks to Yossi's career-high 27 points and Jordan Spencer's 25. Yossi reached 1,000 points as a Wildcat in the win.
"I'm super proud of our players and their effort," Kielsmeier said.
Yossi got into her shooting mode right away as she drained three three-pointers and another bucket giving WSC the 20-7 edge with under 13 minutes left in the first half.
PSU had 10-2 run later, but the Wildcats finished the half 53 percent from the field and led Pittsburg State 46-30.
Although Wayne State had an impressive lead, PSU had hot shooting and eventually took a 65-64 lead with over seven minutes left in the game.
"I told the girls to relax, get a stop and make a play," Kielsmeier said about Pittsburg State's run. "They believed they were going to win."
Yossi, however, drilled a three-pointer to give WSC the lead back for good at 69-66. Pittsburg State remained close to the Wildcats and it came down to free-throw shooting for WSC to seal the victory.
"To win the way we did, you have to give our players a lot of credit; they made great plays when they needed to," Kielsmeier said.
Besides Yossi and Jordan Spencer's dominate performance, another leading scorer included Hansen with 15 points.
Hansen and Niggeling each had six boards and Roller contributed eight assists.
About the Contributor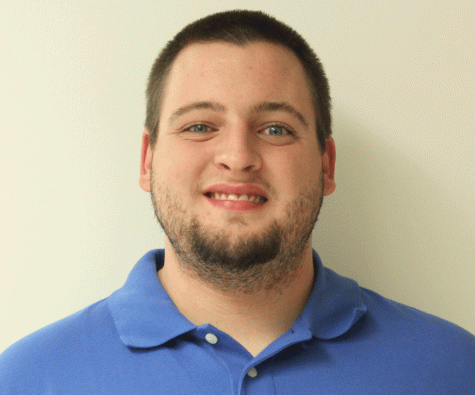 Richard Rhoden, Spring 2015 Editor in Chief/Sports Editor; Fall 2014 Sports Editor
Richard Rhoden is the Sports Editor at The Wayne Stater. He is a senior whose major is Journalism.

"Anything you need to know comes from Mr. Roger's...