Sunshine state of mind: No thanks to Robert Frost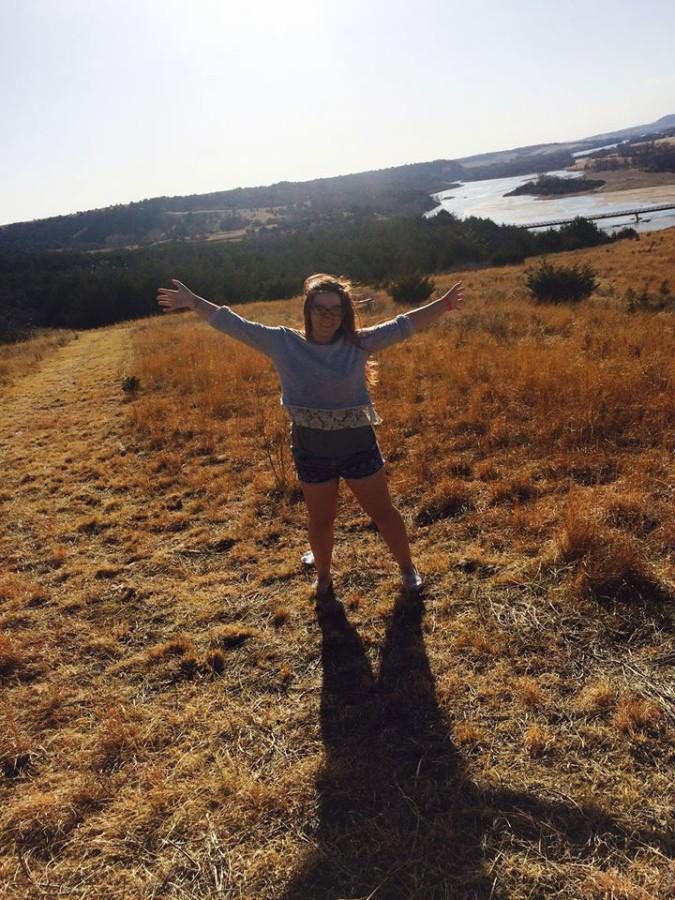 Stephanie Hempel, Columnist
December 2, 2015
Two roads diverged in a nature clearing, and I took the one my family forced upon me.

When I was in high school my aunt and uncle surprised me with a trip to Chicago. We drove straight into skyscraper territory before I even realized what was going on. I had never romanticized any other city except NYC at that time, and knew little about Chicago's noise.

Forcing their beliefs of higher education upon me (thank goodness) they signed me up for a surprise tour of the Art Institute of Chicago. At that time I wanted to brood and stew with the best of them. I dreamed of painting starry-eyed goldfish on canvas bowls and blindly sketching the breath of future lovers in charcoal; your regular artist.

The tour was as impressive as the cost of living in the high society apartments across the street from campus, and in that moment I knew, college was one dream that was never going to happen.

As you can see, I was quite wrong.

Not only about splattering acrylic goldfish for a living, but also about having the ability to further my education.

By the time my fellow peers were pinning acceptance letters to their refrigerators, I was pretending not to care about what happened after the diploma reached my hands. I never imagined I would be financially stable enough, nor intelligent enough to go to college, so I never even tried.

My family, again guiding me in their beliefs, encouraged me to tour Wayne State. Both of my cousins were enjoyably enrolled, and it wasn't too far away from the sheltered eye of our dozing town.

With positive hesitation, I took the tour and filled out an application.

The acceptance letter came shortly after. My parents stapled it to the fridge and breathed easily knowing I was on the "right" path, but I still wasn't convinced. It all seemed too easy.

The summer after graduation I boarded a plane to Ohio with no intention of ever coming back.

I lived with my best friend out of a backpack in a hippie village called Yellow Springs. The sun treated me kindly there, never parching my barefoot grin or endless thirst for adventure. We hiked to waterfalls, danced aimlessly into the hours of the night, experimented with everything, and everyone, understood music the way a person is supposed to and let the universe dangle us like swinging pendulums earthed in God's uneasy palms. We didn't care about the future, because it was everything we were.

One day after I returned "home" with partially dreaded hair and dirt stained knees, I encountered yet another wakeup call from a family member. She grabbed my henna tattooed wrist and drug me outside by an invisible leash of authority.

After much discussion and a few tearful hugs, it was clear.

I booked a flight, scheduled the last available date for class sign ups, and with no open seats left, was poured into Dr. Marcellus's poetry workshop.

Five semesters, five poetry slams, a writing club and a few featured readings later, I am a privileged Wayne State undergraduate filing through graduate school possibilities and preparing future manuscripts for publishing.

The sun doesn't stick around in Wayne long enough for anything to remain yellow, and the hippies around here only come out when the moon is just right. My free soul, it still churns unwilling to be still for any amount of time too long, but I think the path less traveled did make all of the difference.

Regardless, I still hate Robert Frost.