Homecoming football disaster: WSC Loses 61-3 to SMSU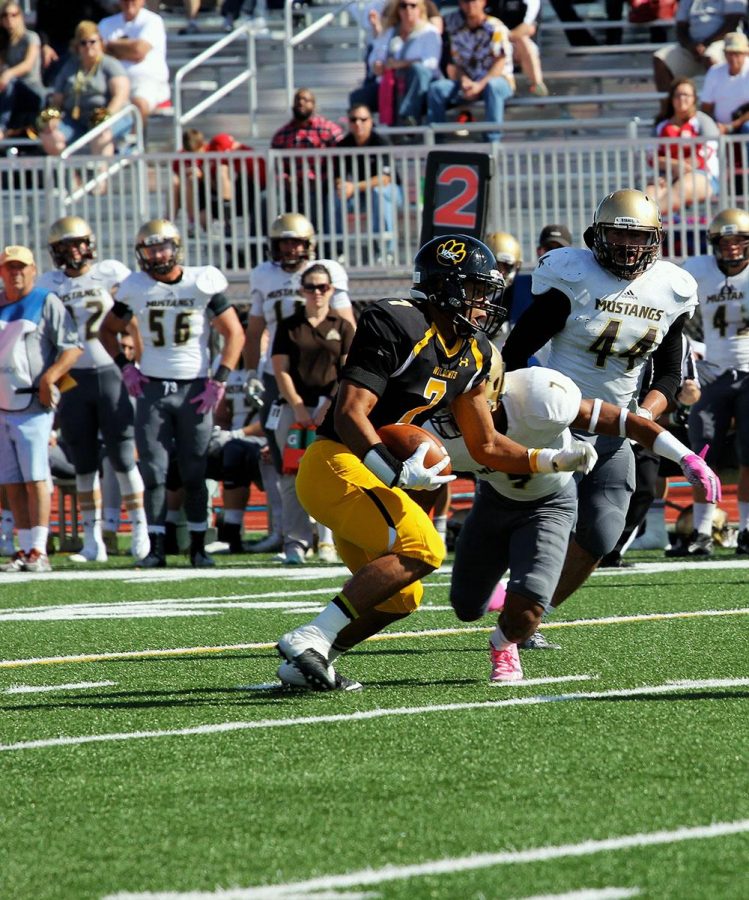 Before the weekend, the Wayne State Wildcats had won nine of their last ten homecoming games. The Wildcats were not able to make it ten of 11, losing Saturday by a lopsided score of 61-3 to Southwest Minnesota State on Saturday at Bob Cunningham Field.
The 58-point loss marks the largest homecoming loss in the history of the Wayne State football program.
The loss drops the Wildcats' re­cord to 3-3 overall and 0-2 in the NSIC South.
"The game just got away from us early," coach Dan McLaughlin said. "The roof fell in and there's no other way to put it. One mistake compounded onto another and it just got away from us."
After allowing a touchdown just over a minute into the game, the 'Cats were methodically but effi­ciently driving, going 63 yards in 14 plays, before stalling out and settling for a 37-yard Sam Simon field goal.
The Mustangs quickly marched down the field to increase their lead to 14-3, recovered the ensuing kickoff, and scored again within a minute, putting the game out of reach before the first quarter ended.
After their offense put up an ad­ditional three touchdowns in the sec­ond quarter, the Mustangs defense added insult to injury by blocking a WSC punt and returning it 42 yards for a touchdown, putting the score at 47-3 at halftime.
While running out the clock with reserves in the second half, SWMSU added a touchdown in each of the final two quarters to end the scoring at 61-3.
Ryan Ludlow was the lone even semi-bright spot for the sputtering 'Cats offense, rushing for 79 yards in his final homecoming game. Taylor Reedy went 13-22 passing for 180 yards, with 46 of those yards coming to tight end Keegan Slaughter.
The one positive that came for the Wildcats was the return of play­making receiver Marcel Dunson, who left the previous game against Sioux Falls with a shoulder injury. He played sparingly, but was tied for the team lead with three receptions, and gained 40 yards on them.
The 'Cats will look to end their two-game skid in Sioux Falls, where they will take on Augustana at 1 p.m. Saturday. Augustana is coming off of an eight-point loss to top-ranked Minnesota State, only the second team this season to fin­ish within two touchdowns of the Mavericks.
"They're a good team," McLaughlin said. "Changes will be made, and I'm confident we can get back out there and have a good week of practice."
Scoring Summary:
1st 13:58 SMSU, Lawson-Gayle, R 21 yd pass from Gimbel, Blake (Wells, Austin kick), 5 plays, 75 yards, TOP 1:02; 7 – 0
06:58 WSC, Simon, Sam 34 yd field goal, 14 plays, 63 yards, TOP 6:49; 7 – 3
03:26 SMSU, Lawson-Gayle, R 46 yd pass from Gimbel, Blake (Wells, Austin kick), 11 plays, 75 yards, TOP 3:32; 14 – 3
02:59 SMSU, Stevens, Davonta 1 yd run (Wells, Austin kick), 2 plays, 24 yards, TOP 0:25, 21 – 3
2nd 13:43 SMSU, Payne, Ashanti 16 yd run (Wilkie, Connor pass failed) 10 plays, 46 yards, TOP 4:42, 33 – 3
03:28 SMSU, Gimbel, blake 1 yd run (Wells Austin pass failed) 13 plays, 77 yards, TOP 1:07 40 – 3
01:30 SMSU, Parus, Cameron 11 yd pass from Gimbel, Blake (Wells, Austin kick) 8 plays, 44 yards, TOP 1:07; 40 – 3
00:00 SMSU, Finley, Dallin 42 yd blocked punt return (Wells, Austin kick); 47 – 3
3rd 02:56 SMSU, Rivera, Michael 10 yd pass from Wilkie, Connor (Wells, Austin kick), 3 plays, 24 yards, TOP 0:43; 54 – 3
4th 04:59 SMSU, Beale, Divonte 15 yd run (Wells, Austin kick) 22 – 10
About the Writer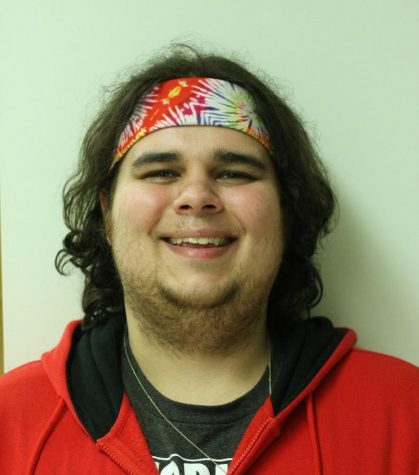 Mason Schweizer, Opinion Editor
Mason Schweizer is a senior majoring in journalism.

He is currently serving as the opinion editor.

He loves his Chicago sports teams and the Mod...