WSC rugby prepares for another title run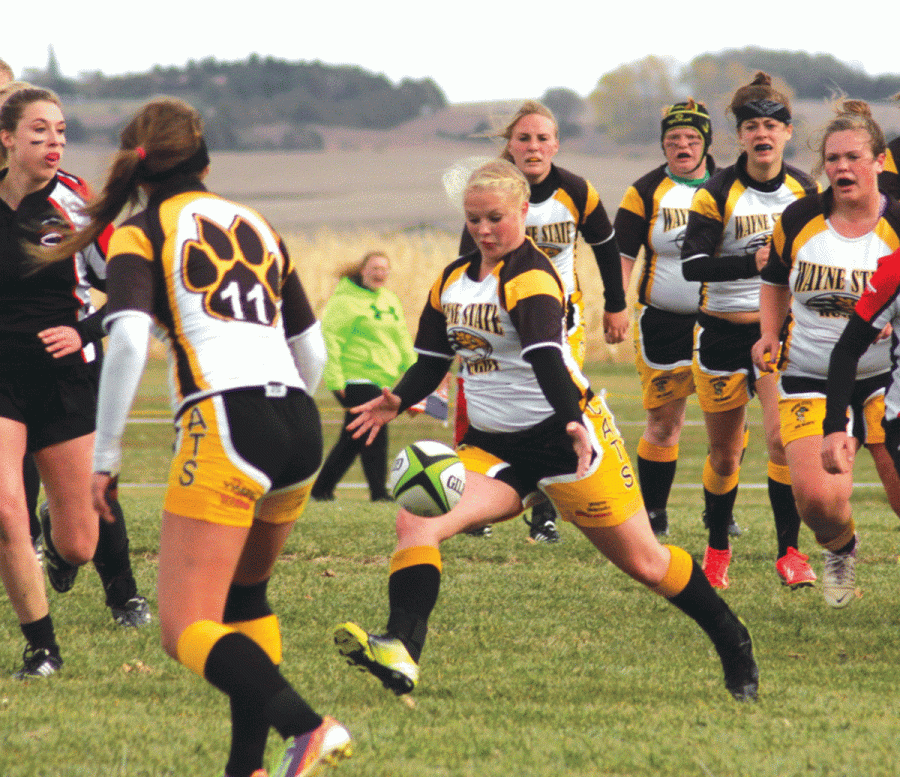 Malual Lam, Staff Writer
February 19, 2014
The Wayne State College women's rugby team is ready to begin its new season. The Wildcats return as national champions following last year's finals victory in Cherry Hill, New Jersey.
In spite of a setback by the tornado that hit Wayne on Oct. 4, ruining the rugby facilities and equipment, the team still managed to overcome and claim victory.
The tornado, along with the community, played key roles in motivating the team to win despite the adversity it caused.
"We play for the community; we're not playing for ourselves. It didn't bother us cancelling practices to help out the community by cleaning fields off," head coach Darrin Barner said. "Athletically, it set us back, but mentally it helped get us back on track and refocused to pull through very well."
While the team was helping the community clean debris, a few supporters from the community helped soften the blow of damaged facilities and lost equipment.
"We've had some great open arms. Ameritas and Right as Rain were the first to get a hold of us. They were very understanding of our losses. We will certainly use their generosity to help us regain our losses," Barner said.
Not only did the rugby team face destroyed facilities and lost equipment last year, but this year they must overcome replacing key members of last year's championship team.
Amber Kutnink and Maggie Warrick are two key loses as both were final four MVPs in 2011 and 2012, respectively.
Another key loss is Kaylee Freese, who Barner hailed as his "navigator" on the field. "Kaylee played a critical position at quarterback. She did an excellent job of ball control and is a big loss that needs to be filled," Barner said.
The Wildcats will lose six members from last year's team, but 30 will return.
Despite the loss, expectations for the upcoming season are still high, with "sweet sixteens" being the standard.
"Getting to the sweet sixteen is favorable but after that round everybody is pretty equal and we'll have to see what we have," Barner said.
The Wildcats' season opener, "the Battle on the Nebraska Prairie Rugby Tournament," is held April 5 and 6. Wayne's annual tournament is the third largest rugby tournament in the USA. Eighty teams will attend the tournament along with first timers Michigan State, Colorado State, University of Colorado and Manitoba University from Canada.
"It's great to know that teams want to fly to Wayne to play in a tournament that has some top-notch teams playing in one location," Barner said.
Practice has started this week. The team is looking to add both men and women players.
Anyone interested in joining a nationally-ranked championship program can contact Coach Barner at 402-316-0100 or at [email protected]