Be yourself with PRIDE
Hang on for a minute...we're trying to find some more stories you might like.
Morgan Bentley, the president of PRIDE for the 2015-2016 school year, wants students to know that the group provides "a place where people can go and just be themselves, without any judgment."
Recognized by the WSC student senate as a student organization in 1997, PRIDE according to Bentley, is "a place where your voice is heard, honored and respected, whether you are gay, lesbian, bisexual, transgender, asexual, pansexual or you're simply showing support as an ally."
Karen Granberg has served as the advisor for the organization since its beginning 18 years ago.
Bentley said she would like to collaborate with more clubs on campus who are willing to spread PRIDE's message.
"We have many things up our sleeve, including multiple panels and discussions on LGBT issues, socials, volunteer work and the famous drag show in the spring," Bentley said.
The club is defined on the Wayne State website: Members of PRIDE respect the privacy of other members by maintaining a code of strict confidentiality of the membership. They encourage community discussions and social change; participate and support group activities within their personal boundaries; respect the individual's right to be heard and respect the individuality of each member.

About the Writer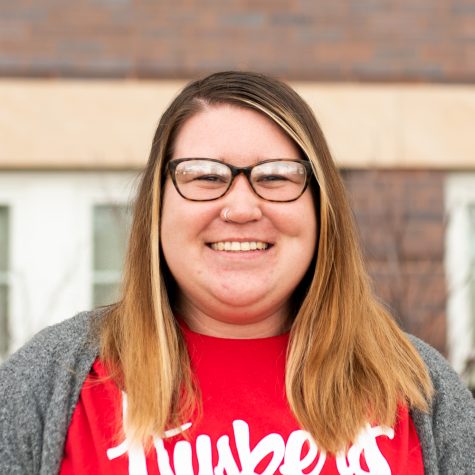 Emmalee Scheibe, Editor-in-Chief
Emmalee Schiebe is from Blair, NE and graduated from Blair High School in 2014. Emmalee is a fifth-year senior and is double majoring in electronic media...