New school record highlights men's track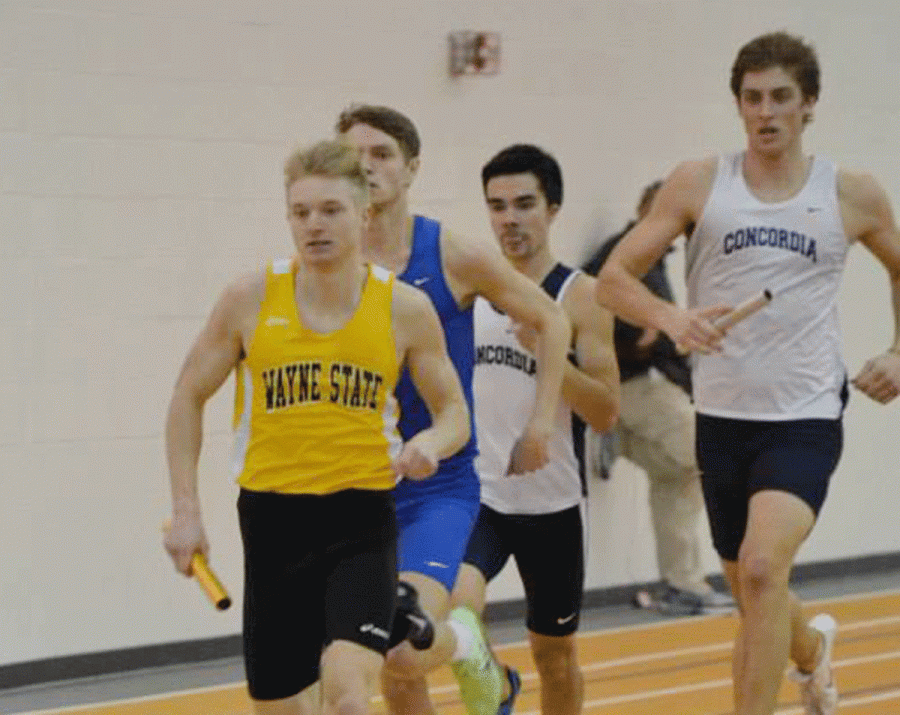 Bradley Dechant, Staff Writer
February 12, 2014
Junior Zach Thomsen set a new school record in the 600 meter run at the Husker Invite in Lincoln last weekend.
Thomsen placed fifth overall in his record-breaking 600 meter race with a time of 1:20.58.
The old record for the 600 meter run was at 1:20.95, held by Andy Jansen, who set the old record in the spring of 2011.
"Zach ran a nice race and competed well at the UNL meet on Saturday to get the new 600 meter school record," coach Marlon Brink said. "He's been close to taking it down, so it was nice to see him get that."
Jarad Balady finished 15th behind Thomsen in the 600 meter run at Lincoln (1:22.9)
The rest of the team participated at the Doane College Classic in Crete.
Corbin Marksmeier was Wayne's only top-five individual finish. Marksmeier placed fourth in the 400 meter dash with a time of 53.4 seconds.
Derek Lahm again placed in the top ten by receiving seventh in the long jump (21' 7¼"). Nick Schmit also received a seventh-place finish in the 600 meter run with a time of 1:26.4.
For the throwers, Joe Warth was Wayne's solo top ten finisher by placing tenth in the shot put (45' 4½").
The 4X400 and the 4X800 relay teams both placed.
The 4X400 team finished in sixth place in a time of 3:32 and the 4X800 team finished in second place, finishing with a time of 8:11.4 seconds.
There was definitely a lack of Wildcat top ten performances this past weekend, and that's something Wayne State is not accustomed to seeing from this team.
"Overall, we seemed a little flat," Brink said. "So we need to pick it up these next two weeks to get ready for the NSIC Championships."
The Wildcats look to improve when they compete at the Concordia Invitational in Seward this Friday.