Marysz Rames named 13th president of Wayne State College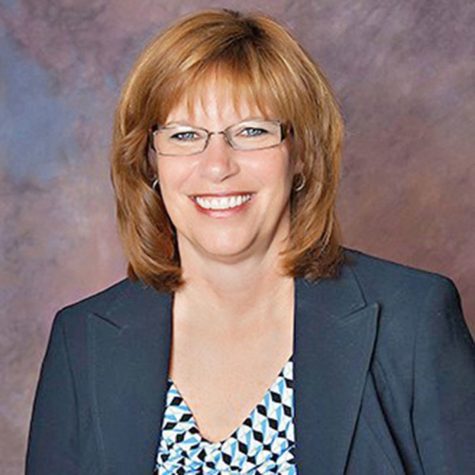 Dr. Marysz Rames will be appointed next month as the 13th president of Wayne State College.
Rames, presently the interim president at Dakota State University (DSU) in Madison, S.D., will replace the retiring Curt Frye when she is appointed by the Nebraska State College System at its regular board meeting on June 18 in Wayne.
NSCS Chancellor Stan Carpenter made the announcement on Wednesday.
"The board was impressed with the quality of candidates in the presidential search, and we want to congratulate the search committee for its excellent work," NSCS Board Chair Michelle Suarez said. "We are looking forward to working with Dr. Rames as she assumes the leadership of Wayne State. Her qualifications match those we were seeking in the next president, and we are excited to have her join the NSCS leadership team."
During her past year as interim president at DSU, Rames promoted a strong shared governance system, finalized the university's five-year strategic plan, and actively raised funds to increase scholarships. Rames also worked with the legislature and others in several major construction projects.
"I am honored to have the opportunity to serve as the President of Wayne State College," Rames said. "I look forward to joining the strong team of dedicated faculty and staff to make a significant difference in the lives of students, their families, and the community. Wayne State College has an excellent reputation of being a student-centered institution committed to providing a quality and affordable educational experience that focuses on student success and regional service."
Rames will assume the presidency in July.
"Upon meeting Dr. Rames, I was impressed with her ability to effectively communicate with the members of the search committee and the students, faculty, and staff that she met while on Wayne's campus," Carpenter said. "It became apparent that she was the right person to lead Wayne State College, and I am eager to have her positive energy move WSC forward."
Prior to her interim appointment, Rames worked as the vice president for student affairs at South Dakota State University (SDSU) in Brookings, S.D. Rames also served as an assistant professor of education, the interim associate vice president of student affairs (1997-1999) and the interim director for diversity enhancement (1999) at SDSU.
Before her service at SDSU, Rames worked at Aims Community College in Greeley, Colo., and the University of Wyoming, in Laramie, Wyo.
Rames and husband Steven have two children. Matthew attends college in Missouri, and Jessica will graduate from high school in May and start college this fall.