Calling all alumni
Wayne state music department to host alumni concert
It's a chance to relive the glory days.
The Department of Music at Wayne State College will be hosting Alumni Day on Feb. 22.
Any WSC music ensemble alumni can register for the chance to re-live the music with friends and faculty through the WSC Alumni Chorus and WSC Alumni Band.
The conductors of the event will be former WSC ensemble conductors, Dr. Cornell Runestad and Dr. Gary Davis.
Davis is now director of the University of Nebraska-Kearney band and received the NSBA Outstanding Bandmaster Award, while Runestad received the Nebraska Choral Directors Association Lifetime Achievement Award.
Alumni will have the opportunity to work with WSC's own Dr. Elise Hepworth, director of concert choir, and Dr. David Bohnert, director of bands.
The day will consist of activities, rehearsals and capped off with a
performance by the WSC Concert Choir and Wind Ensemble.
The itinerary includes registration 9:30-10 a.m. in Fine Arts Room 105; Band rehearsal at 10-10:45 a.m. in Fine Arts Room 23; Choir rehearsal at 11-11:45 a.m. in Fine Arts Room 10; Social time at 11 a.m.-12 p.m. in the Student Center Food Court; Lunch and Social at 12 -1:30 p.m. in Student Center Food Court; Band rehearsal at 1:45-2:30 p.m. in Ramsey Theater; Choir rehearsal at 2:45-3:30 p.m. in Ramsey Theater; finishing the day will be a performance by the WSC Concert Choir and Wind Ensemble in Ramsey Theatre at 4 p.m. the WSC Alumni Band and Chorus will be at 4:30 p.m. and at 5 p.m. there will be a reception in the Peterson Fine Arts Atrium.
To be apart of this great opportunity, make sure that you have your $20 entry fee in by Feb. 1. This will cover the cost of music and snacks for the day.
If you need more information or to registered for the event, please contact Laura Burtwistle at (402) 375-7359 or email her at [email protected]
About the Writer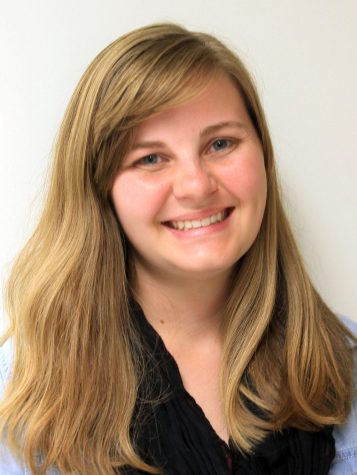 Justise Brundage, News Editor
Justise Brundage is a junior majoring in journalism with a minor in electronic media.

She currently serves as the News Editor for the Wayne Stater and...