Raucous crowd at the Wildcat Open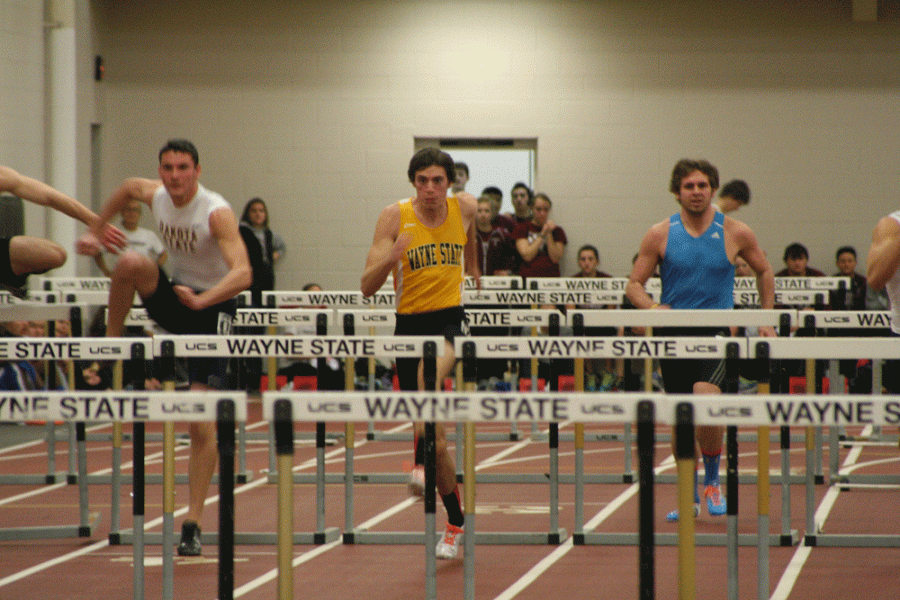 Bradley Dechant, Staff Writer
January 31, 2014
The Recreation Center was packed this past Saturday for the 12th annual Wildcat Open.
Spectators and athletes alike surrounded the track and filled the stands on the main floor and the balcony overhead.
The 200 meter track was alive and loud for each event. The Wildcat men had a strong performance with several athletes taking first place in their events and even more placing within the top ten.
"This was a good meet for our athletes to build some confidence, as we had several who placed in the top six in their events," coach Marlon Brink said. "There was a good crowd to support our athletes, as the Rec Center seemed to be packed for most of the meet. I know that our team appreciated that."
Derek Lahm had another strong meet by taking first place in the long jump (22' 6 ½") and he finished second place in the triple jump (46' ¾").
"Derek is jumping very consistently and has made a successful transition to competing at the college level, which is exciting to see in a freshman," Brink said.
William Ernst earned first place in the 200 meter dash with a time of 23.2 seconds and freshman Nick Schmit finished first place in the 600 meter run at 1:28.9. Senior Mickey Doerr was second in the 400 meter dash (52.9 seconds) and third in the 200 meter dash (23.9 seconds).
Sprinter Dominique Samuel finished fourth in the 60 meter dash at 7.12 seconds. He was followed closely by fellow senior Mike King in the 60 meter dash at 7.13 seconds.
Zach Thomsen finished second place in the 800 meter at 1.57.7. Along with Thomsen, Jared Balady was also in the 800 meter run and finished seventh at 2.03.5. Steven Varela finished third in the 600 meter run at 1:31.
As for the weight throwers, Bryan Dunn received fourth with a distance of 51' ¾" and Ryan Messerschmidt received sixth at 49' 1". Freshman Joe Warth finished fourth in the shot put at 47' 8".
King, Balady, Doerr and Thomsen capped the day with a strong first place victory in the 4X400 relay (3:30.52).
About the Contributor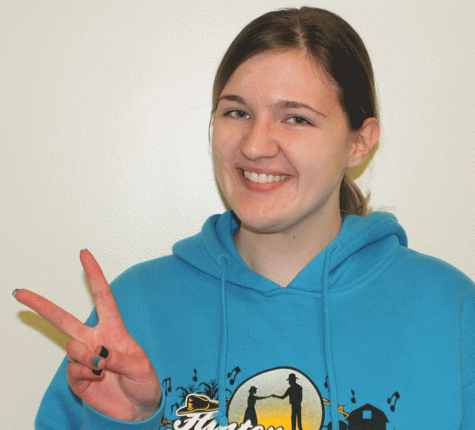 Jamie Held, Copy Editor
Jamie Held is a Copy Editor for the Stater. She is a Freshman, Majoring in Journalism.

She claims to be a Pinterest and Candy Crush addict.

After...