Softball off to hot start
Despite games running late and getting only four hours of sleep on Friday night, the Wayne State softball team won three of five games last weekend at the St. Cloud Invite Dome Tournament in Minnesota.
The first game on Friday night, which was played against Central Missouri State, was a good start of the season for the 'Cats.
Leading off the first inning with getting a run early in the game was just the start for the softball girls, who continued to score throughout the game, leading to a win of 6-4.
The game finished at midnight due to earlier games in the day going into extra innings.
A quick turnaround for the Wildcats resulted in slow start to the game.
The first game Saturday, played at 8 a.m., against sixth-ranked Emporia State, ended in a loss for the Wildcats, 9-2.
"Running on four hours of sleep was draining, especially since we had another game that day," designated hitter Caitlin Fehringer said.
However, the second game of the day ended in a 3-2 win against Missouri Western State, who had beaten the Wildcats for the past four years.
Winning pitcher Cassy Miller gave up five hits to the Griffons and struck out nine.
"Cassy did great," sophomore Monique Alyea said. "Her change up was really effective and threw all the hitters off."
"The defense was strong throughout the game, having no errors and making plays when the ball was in play," Miller said.
The two games on Sunday resulted in a split for the Wildcats.
The beginning of the game against Fort Hays State looked promising for the Wildcats, who led the game 6-2 until the sixth inning when the Tigers scored five runs to win the game 7-6.
The last game of the weekend resulted with the Wildcats run-ruling UNK in the sixth inning, leaving the last game of the tournament with a 13-5 win.
"Offensively for the weekend, we just did exactly what we were supposed to do," senior Tiffani Housh said. "Lexie [Loos] did a great job of being the lead-off batter and getting on base helped us win those games."
The Wildcats start the season with a 3-2 record.
Wayne State is scheduled to play next weekend at the Missouri Southern Tournament in Joplin, Mo., with two games Saturday and two on Sunday.
About the Writer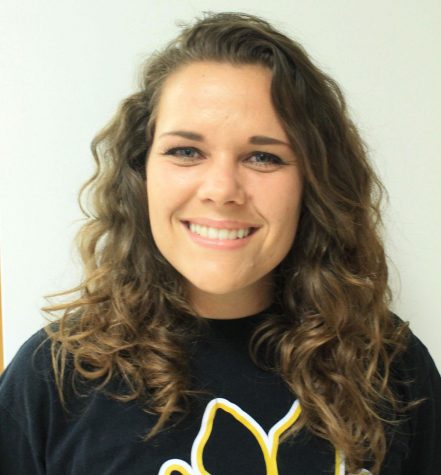 Melanie Alyea, Sports Editor
Melanie Alyea is a junior majoring in journalism.

She currently serves as the sports editor for the Wayne Stater.

Alyea has been to 30 different...