Wayne State faculty trumpet recital
Dr. David Bohnert and other Wayne State College faculty are holding a trumpet recital which will be composed of multiple styles to show a range of skill.
On Sept. 9th, Dr. Bohnert, director of the bands at WSC, will be accompanied by Shelly Armstrong on piano and Dr. Melissa Derechailo on horn.
"I'm really excited about the variety of literature on this program and the opportunity to share it with the audience," Bohnert said. "There will be some traditional trumpet solo repertoire in addition to some Latin music and jazz – hopefully there will be something entertaining for all tastes in music."
The musicians will be performing "Fantango for Trumpet, Horn, and Piano" by Kevin McKee, "Quatre Variations sur un Theme de Scarlatti" by Marcel Bitsch, "Concerto for Trumpet" by Harry James and "Framed" by Cecilia McDowall. All of the featured pieces throughout the recital will cover a wide variety of genres and styles.
The recital is free to attend and will take place in the Ley Theatre at 7:30 p.m. The performance will also be livestreamed at www.wsc.edu/watch-live. When live streaming, you will also be able to access the recital's program online as well. The program can be found at www.wsc.edu/music. The link will also provide a full list of musical events taking place at the college through the fall semester, along with any extra information you may be looking for in future events.
Image from https://www.wsc.edu/events/event/2101/faculty_recital_david_bohnert
About the Writer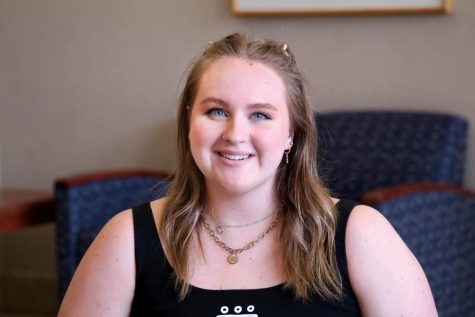 Savannah Ameen, News Writer
Savannah Ameen is a junior at Wayne State College. She is pursuing a major in English language arts for secondary education. Savannah grew up outside of...