Fall career fair to be held virtually on Oct. 28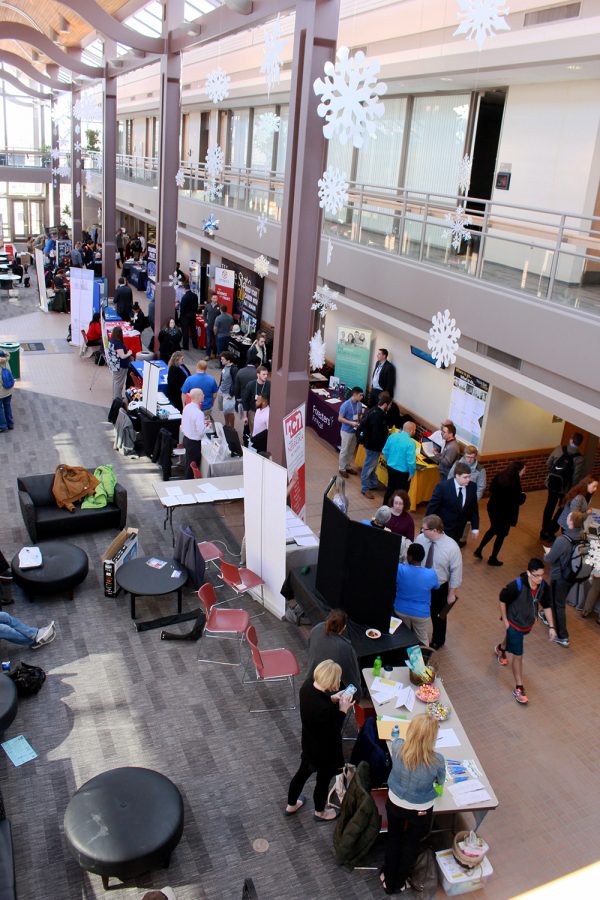 Agnes Kurtzhals, Staff Writer
October 20, 2020
Wayne State College will host its career fair virtually this year on Wednesday, Oct. 28, from 11 a.m. to 2 p.m.
"We really encourage all majors to register," Heather Reinhardt, the career services specialist at WSC, said.
Students who would like to attend will have to register online through their WSC account on Cat Tracks.
Cat Tracks is found under MyWSC applications on wsc.edu. On their account, students can go under the "Events" tab, click the link to "Careers Fairs" and click "attend."
On the day of the fair, students may click on the company's link to message or call with a representative from that business.
"It will be like the real career fair, but instead of standing in a physical line, you will be waiting in a virtual line or que," Reinhardt said.
If students are unable to attend the career fair, they can find the employers contact information on Cat Tracks so they can contact them at a later time.
"If you are interested in a certain field, it would not hurt to ask those employers a few questions," Reinhardt said.
Reinhardt said students are encouraged to dress in business casual attire and should be aware of their backgrounds when on a video call.
"I really encourage students to upload a resume to Cat Tracks so when employers are talking to the student, they can look at it," Reinhardt said.
If students need help with their resumes, WSC Career Services will help review them, and instructional videos are available at wsc.edu/career-fair.
"Research the companies," said Heather Campbell of the Waldinger Corporation. "Ask engaging questions, be ready to discuss yourself, some of your interests and your hobbies."
Students are encouraged to have Zoom and Microsoft Teams downloaded to interview with the businesses; Firefox and Chrome are both recommended as browsers.
Over 40 businesses are signed up to attend the virtual fair. Most of the businesses are in northeast Nebraska, but some are from a variety of other locations.
Most businesses will offer full-time, part-time, internships and/or summer jobs. Students can find this and information about the employer on the business's profile on Cat Tracks.