SAB holds 8 Dimensions of Wellness event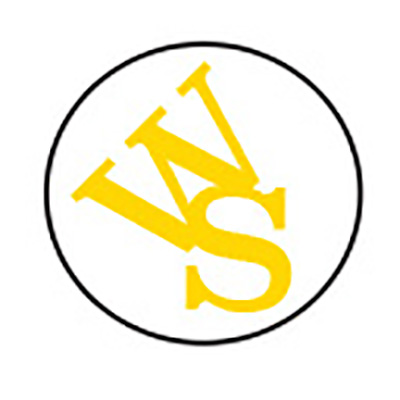 The Wayne State College Student Activities Board held presentations and a following related activity for eight different days with each day based on one of the dimensions of the 8 Dimensions of Wellness: physical wellness, intellectual wellness, emotional wellness, social wellness, spiritual wellness, vocational wellness, financial wellness, and environmental wellness.
Brianna Parsons, the main programmer for the 8 Dimensions of Wellness event, said she is a huge advocate for mental health and that after starting her role with the SAB, she wanted to do some activities that would draw awareness to the issue.
"I love helping others and I love seeing others smile and be happy. I want to help them as much as I can to be the best version of themselves," Parsons said.
Parsons also said 8 Dimensions of Wellness will help enhance the interactive feel on campus.
"With any SAB event we are also trying to help students feel connected to campus and their peers. And I think wellness just plays a huge part into that…And to find those common bonds, which what SAB is all about. We want people to have fun, learn something, and to feel connected to campus," said Pamela Levinson, Student Activities Coordinator.
Parsons said she thought it was especially beneficial to bring awareness to mental health during the times of COVID-19.
"I thought it would be beneficial to help bring awareness to mental health and just students' well-being during a new semester, a new life really," Parsons said.
But one of the biggest challenges of the events was getting students to attend the events during COVID-19. Parsons and Levinson both said that because of concerns about social potential exposure to COVID-19, they had lower attendance from students at the events than they anticipated.
Parsons said that for intellectual wellness day, they had art therapy. Dr. Alison Boughn, of WSC's counseling department, and Dr. Carolyn Albracht, of WSC's art and design department, lead students into how to make a art journal. Where students were given a journal that they could decorate using some art supplies and then journal inside of it.
"It's just kind of a therapeutic way to be creative. Just making art piece in general is therapeutic. And also journaling is therapeutic," Parsons said.
SAB had Jason Barelman, WSC's Career Services director, give a presentation and activity for vocational wellness, which focused on how one can succeed in their career and adult life. SAB had a presentation and activity about how to save, credit and how to avoid going into debt. Parsons said for social wellness SAB had a presentation of tips on how to be social with your family and friends and then watched the movie "Halloweentown" as a group afterwards.
Spiritual wellness held a presentation on mindfulness and spirituality with a following session of meditation. The talk on spirituality was meant to be inclusive to students with different types of beliefs.
For physical wellness, SAB had Dr. Barbara Engebretsen, WSC professor of exercise science including anatomy and physiology, cardiac rehab and public and global health, give a presentation on physical wellness, which included tips on how to get enough sleep, how to eat healthy, and how to exercise. Graduate assistant Angela Nuss also held a yoga session as the activity afterwards.
During her presentation Engebretsen showed a picture of Wayne's own nature trail and said that you do not have to go too far to go outside. She also handed out a sheet on how to stay active during the coronavirus pandemic. Engebretsen said that one thing she noticed about wearing masks is that student might not be drinking enough water. She said students should be mindful of that and stay hydrated during the day.
"We build our physical health as capital when we are growing when we are young," Engebretsen said. "And when we become in our 20s and 30s we peak. That is where we are going to peak at our physical capacity. Then aging will brings us gradually back down. If I want to be as healthy as I can be my whole life and I want to have a long healthy life, not a long disabled life, the better I build health early the better I'll be."
Nuss said there are a lot of benefits from yoga. It can help with flexibility, anxiety, depression and relieves stress. The breathing techniques in yoga are also very beneficial for our lungs. Nuss said she is also a big believer in the positive thinking used in yoga.
"I read a book couple years on how to hold on to more positive thoughts," Nuss said. "Even if they are small, tiny moments, like a smile in the hallway. If you hold to those longer it does more for you, rather than holding onto negativity which people have a tendency to do, they hold on to that anger. If they switch that and hold on to the positive longer than the anger they have a better outcome in their lives. Less stress, less depression."