AquaPop has an irresistible lineup of flavors
AquaPop Popcorn, supporter of Wayne State College, lets fall ring in with an all new set of specialty popcorn flavors, inspired by this season.
"We are a premier seller/manufacturer of high-quality flavored popcorn products," the AquaPop website says. "We use only the finest ingredients, and it shows–try some today and see why our products have become so popular, with a near cult-like following of many flavors"
As summer fades into fall, the new flavors are brought out to let customers receive AquaPop's interpretation of fall flavors, and in the form of popcorn. Some of this season's most popular flavors are Carmel Apple, Fall Apple Biscotti, Sea Salt Vanilla Buttercream, and Caramel Dutch Apple. The others include Just Be You, Sweet, Hot Cinnamon, Strawberries and Salted Buttercream, and Berry Mix.
The store has many flavors specialized for specific seasons, but they also have many fan favorites year-round. Blonde Caramel, Jalapeno Cheddar, and Dill Pickle are some of the most popular flavors sold year-round.
"I am a popcorn fanatic and have bought from others around the country including all of the big names, but none of them has the flavor of this popcorn," Mark Charlson said in a review. "They slather the popcorn here with cheese, caramel and other flavors. They spare no expense in making sure every kernel is covered in flavor. It's absolutely amazing how good their stuff tastes. My favorite is sriracha cheese and barbecue cheddar. My wife loves blonde caramel."
The store encourages the residents of Wayne and students at Wayne State College to, "find out what all the hype is about." Because of the Covid-19 pandemic, many businesses have had to make changes in customer/employee interaction. For AquaPop, it has not been any different.
"Due to the COVID-19 outbreak we have added a local pickup option allowing you to shop and pay at home and simply pick up your order at the store! You may enter either your email or cell phone number to receive notification via email or text when your order is ready to pick up," the AquaPop website says.
AquaPop is located on Main Street in downtown Wayne. The store's hours are Monday, Wednesday, and Friday, 2-6 pm; Tuesday and Thursday, 10 am- 6pm; Saturday 10 am- 4pm. AquaPop is closed on Sundays.
"Best popcorn. Hands down," Lyndsay Hinman, a customer said in an online review. "It was a gift to us and I now will be picking up multiple bags whenever I'm in Wayne."
About the Writer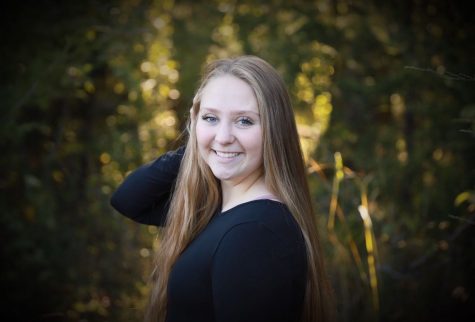 Elizabeth Hjelm, Photo Editor
Elizabeth Hjelm is the Photo Editor for The Wayne Stater this year. She is originally from a small town in South Dakota called Viborg. Viborg is the home...