Grab your friends and join "The Friendship Circle"
With the help of the Student Counseling Center and the Student Activities Board, The Friendship Circle Program is looking to get students involved in campus life during the COVID-19 pandemic.
All students are encouraged to get together with a group of 6 to 10 friends and participate in the events offered to them. Traditionally the groups would be larger, but COVID-19 has hindered that ability.
"We want students to know that they can still be involved even though athletics have been cancelled," Jayne Halsey, a therapist at WSC said.
The Friendship Circle is a way for students to get involved and still spend time with their friends. The Student Activities Board will be partnering with different organizations throughout the semester to provide activities for small groups of friends to participate in.
"Every activity will be worth a certain amount of points," Halsey said.
Points will be given out on a basis of number of participants and activities participated in. Because the number of friends in each circle is between 6 and 10, the points given by number of participants is based on the percentage of each group.
After completing an activity, the circle of friends will be awarded a passport. The passport is used to sign off on each event completed and is used to keep track of gained points over the semester.
"At the end of the semester, the circle with the most points will win a prize," Halsey said. "The prize has yet to be determined."
The Student Activities Board will promote all events ahead of time to inform participants.
About the Writer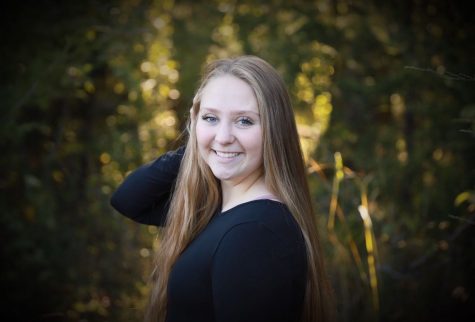 Elizabeth Hjelm, Photo Editor
Elizabeth Hjelm is the Photo Editor for The Wayne Stater this year. She is originally from a small town in South Dakota called Viborg. Viborg is the home...