WSC spring student-athletes see seasons cut short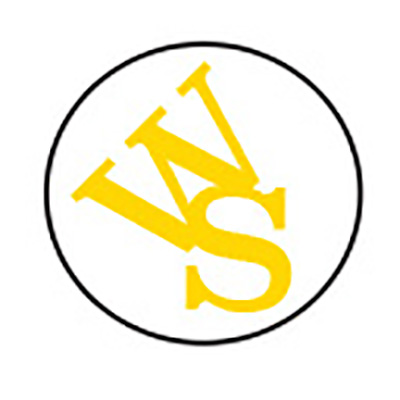 In efforts of limiting the spread of COVID-19 and for the safety of all student-athletes, coaches, administrators and fans the NCAA and The Northern Sun Intercollegiate Conference voted to suspend all activities related to intercollegiate athletics on Sunday, Mar. 15.
The Wayne State baseball, softball and beach volleyball teams spring seasons were all cut short. In addition the NCAA Division II Men's and Women's Indoor Track and Field Championships scheduled March 13 and 14 was also cancelled due to the pandemic.
Junior Cade Kalkowski and senior Dylan Kaup both national qualifies in the weight throw for WSC. Kalkowski placed second in the weight throw at the NSIC Indoor Championships held in Mankato, Minnesota to earn All-NSIC honors. Kaup is a repeat qualifier in the weight throw and was ranked 14th best in NCAA Division II.
The Wayne state ended their season 8-7 overall with a loss to non-conference opponent Ashland (Ohio) 6-8 at the RussMatt Invitational Baseball Tournament in Auburndale, Florida during spring break. The wildcats finished 2-3 in the tournament.
"It is kind of disappointing to end the season without a choice, especially as a senior," said senior right-handed pitcher Mitch Gullikson. "I came back from an injury and got granted a 6th year back to play and compete and it was cut short. We all put in all the work through the summer, fall and winter just to have it all be taken away."
Sophomore pitcher Ryan Obrecht was named the final 2020 NSIC Baseball Pitcher of the Week following his performance at the RussMatt invitational. This was Obrecht's second time in his career earning the honor.
"The worst part was that right when we got off the plane when we got back from Florida was when we got the news that our season was over, Gullikson said. "It sucks not getting to play out your final season and especially to not know that I had just played my last game."
WSC had 10 seniors this year for the 2020 baseball season: Bryce Bisenius, Lawson Zenner, Hunter Wienhoff, Mitch Gullikson, Brendan Madsen, Brandon Barker, Aiden Breedlove, Peyton Barnes, CJ Neumann and Jake Lemar.
The Wayne State softball team ended the season 10-13 overall off of a win over Malone (Ohio) 7-2 during their annual spring break trip at the National Training Center Spring Games in Auburndale, Florida. WSC fished the spring break trip 5-3.
"We didn't know it was going to be the end but we ended the season on a strong note with a win and going 5-3 in Florida," said sophomore catcher Kamryn Sparks. "We were really excited to come home and play in front of a home crowd, but that will unfortunately have to wait until next year. This team had so much potential but luckily we will be returning the same team next year and will have another shot.
The Wayne State softball team had no seniors on the roster for the 2020 softball season.
"It is pretty upsetting that our season was cut short, but the safety of our country is what is most important in these times," Sparks said. "I am just thankful that we will be back and that I will get another opportunity to play with my teammates again."
The Wayne State beach Volleyball team finished their first season as an official WSC sport 3-4 overall. WSC lost their final match of the season against Concordia University Irvine at Great Park in Irvine, California.
"It honestly was super disappointing hearing our first season was coming to an end because it hadn't even really started," said junior Jaci Brahmer. "We all were really enjoying beach and making a lot of good memories since it was new territory for everyone. Beach was a fun new experience even though it ended a lot sooner than expected. We are looking forward to transitioning to the Fall"
Beach volleyball was scheduled to play a pair of matches against MiraCosta College and Hope International on March 12.
The continued suspension of all countable athletically related activities (CARA) for all 18 NSIC sports remains in effect. The conference will re-evaluate CARA on or before April 1.