Softball ends weekend after going 1-1 on the road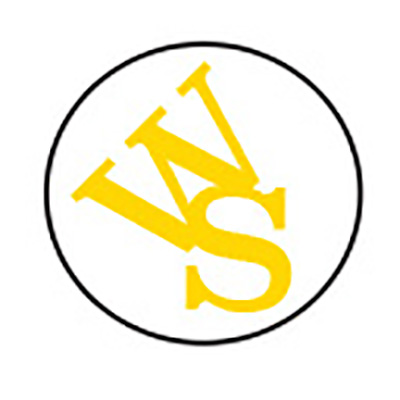 Evelyn Knox, Staff Writer
February 26, 2020
The Wayne State softball team is now 5-4 on the year after going 1-1 this past weekend at the 5-State Classic in Topeka, Kansas, playing non-conference opponents Missouri Western and Washburn.
In the first game of the weekend, WSC used a late rally in the sixth to beat Missouri Western 4-3.
"I'm really excited about this team, these past two weekends have really showed some major potential in what we are capable of," sophomore outfielder Kortney Buresh said. "We are making positive energy and team chemistry one of our priorities and it is really showing through our bats and defense."
Missouri Western started off well with a run in the bottom of the first with WSC matching it with a run in the top of the second as Ashley Hernandez doubled and scored a single from Paiton Tornberg.
Missouri Western came out with two more runs in the bottom of the second to take a 3-1 lead over the Wildcats before WSC was able to rally in the sixth inning.
"Practices are going well, it is hard coming from games outside all weekend to be out back onto a gym floor but we've been really focused to get better everyday," Buresh said.
WSC held a 7-6 edge in hits over Missouri Western. Hernandez went 2-3 with a home, double and two RBI. Five other Wildcats had a single in the win over the Griffons- Kamryn Sparks, Clare Reinhart, Molli Vasa, Emily Hale and Tornberg.
Starter Hadley Chvatal pitched the first two innings and was charged with three runs on four hits with one walk. Freshman pitcher Sloan Cooksey earned the pitching win for the Wildcats with five innings of scoreless relief while allowing just two hits and one walk.
In the second game of the weekend, WSC faced a tough Washburn team, which built an early 3-0 lead over WSC Sunday afternoon. WSC scored one run in the game as Buresh singled and crossed home plate off of a Reinhart single to lose the game 3-1.
"As a team we are very proud go our performance this past weekend. We battled against two good teams," Hernandez said. "We have a lot of talent, and we are excited to see how the rest of the season goes."
Reinhart led Wayne State in hitting going 2 for 3 with a pair of singles and RBI. Tornberg and Hernandez both singled.
Junior starting pitcher Maddie Moser (2-1) was marked with the pitching loss on the game, allowing three runs on six hits. Chvatal worked the final 4 2/3 innings as pitching relief with one strikeout, two hits and no runs.
"Our goal has been to make the conference tournament from the beginning of the season, and that still remains our goal," Hernandez said. "As we get deeper in the season, our goals will adapt and we will pursue higher achievements than just making it to the conference tournament, but instead winning it."
Wayne State was scheduled to play two more games on Monday, Feb. 24, at the 5-State Classic, but games were cancelled due to weather.
The Wildcats will be back in action in the Drury Tournament in Springfield, Missouri, Friday-Sunday, Feb. 28 and 29 and March 1.