Event highlights history of division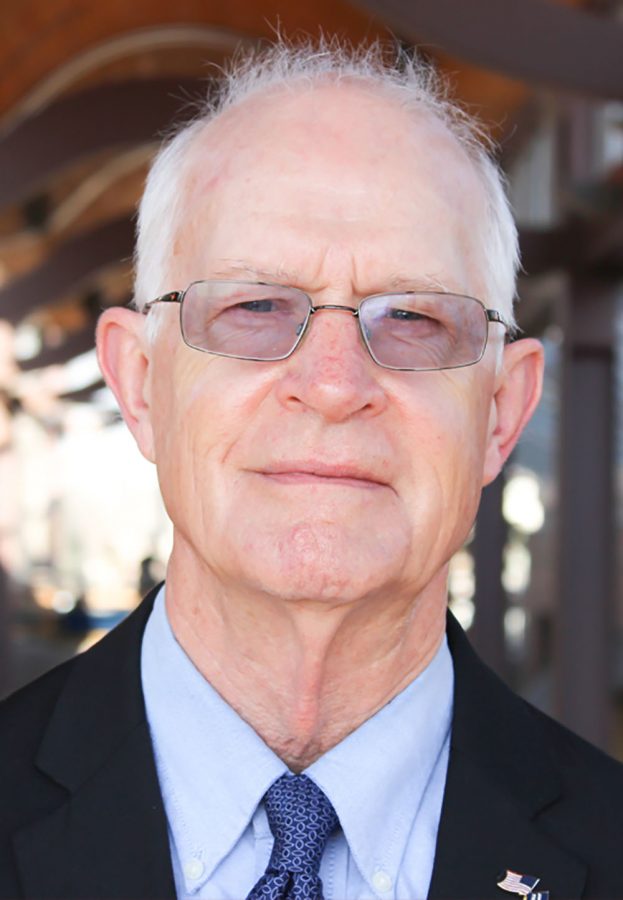 Cody Beckmann, Staff Writer
September 25, 2019
Donald Hickey, Wayne State College professor of history, politics and geography, presented "Our Political Divisions Today" A Historical Perspective" to show students that division is not new; it has been a constant throughout American history.
"Like a lot of Americans, I was disturbed by how deeply divided we are today, but I knew from my understanding of American history there have been other periods," Hickey said. "With the exception being the Civil War, the American people navigated through these crises and managed to preserve our democracy."
About 200 students attended the presentation on Sept. 16 to hear Hickey's message. He will be doing this presentation twice more this fall and twice in the spring. Some of the presentations are out of state, but the next one is at in the Political History Conference in Sioux Center, Iowa on Oct. 24 and 25. Another presentation will be held in April 2020 in Sioux City at the Lewis and Clark Center.
"It's a positive message that America is not going to explode because we disagree; we find a way to come together," Joe Weixelman, Hickey's colleague, said. "People today have a tendency to get trapped and they don't see history. They think that this is the first time America has had such division."
The worst division was the Civil War in the 1860s when Americans killed over half a million people, according to Weixelman. There was also Andrew Jackson presidency in the 1830s, which was as divisive, if not more divisive than Trump's presidency, today and the Vietnam War in the 1960s caused division in America as well. Both sides need to listen, learn and be able to move forward, like they have in the past, Weixelman said.
"Instead of the idea that we have to kill each other, we can listen and work out the next phase," Weixelman said. "How can we move forward in America? We don't have to divide and kill each other; we can learn and advance. This is not something new, this is American history and, in a sense, there, I think that's the message: relax, this is what America is about."
Weixelman encouraged everyone to come to hear Hickey.
"He is one of the best scholars on campus," Weixelman said. "He has produced a lot of good work. He really is a good model of what a scholar is."