Mamawala in Ramsey
Comedian jokes about Subway, bad names and more
Adam Mamawala, a comedian ranked by "Funny or Die" as one of the "Top 30 Under 30" comedians, performed his hour-long stand-up routine on Thursday in Ramsey Theater.
Swear words came in bunches as he tackled the issues of airport security, Ryan Lochte, Subway, a baby name that sounds like "shoe bomb" and Felix the Cat, to name a few.
Mamawala opened up by welcoming everyone from Wayne to the performance and said, "If you can make it here, who gives a sh–."
He compared himself to Ryan Lochte by saying he'd be the type to say, "Oh yeah?
I'd like to see him race in a pool, let's take this underwater," to which Mamawala, a tennis coach, fired back, "Let's handle this like men, time to do five sets."
The comedian took a shot at Subway by saying that they are the "handjobs" of the food industry.
He told the story about a little kid to whom he was coaching in tennis who had a funny name. His name sounded like "shoe bomb."
"He's a beautiful brown baby that will never make it through an airport with that name!"
The bulk of the stand-up was about the missing cat Felix.
"Lost cat. Felix. Last seen July 19 of last year. Male. 30-36 inches long. 13 pounds. Skinny, large-boned cat. Doesn't get along with other cats. Timid but has a loud meow. Prone to urinary tract infection."
"How is that gonna help identify it? Just cut your losses and upgrade to a better cat," he said
As the night came to a close, he told a story about a breakup.
"I was sobbing in a Civil War museum. I was 22, in gym shorts and a wife beater shirt crying about it. A lady working there approached me and asked what was wrong so I responded, 'My son died in the Civil War, and I ran away.'"
About the Contributor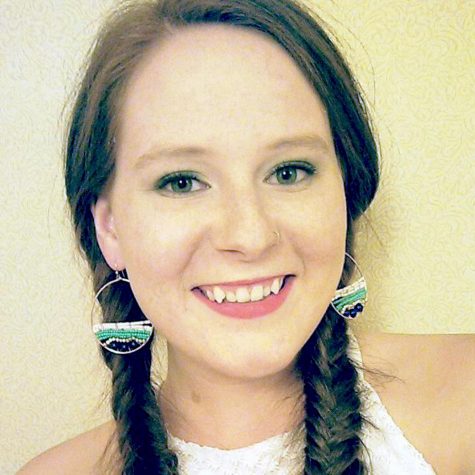 Tess Riecke, Photo Editor and Co-Editor-in-Chief
Tess Riecke is currently a sophomore majoring in journalism with a minor in geography.

She serves as the photo editor of the Wayne Stater.

Riecke...