WSC alumnus receives award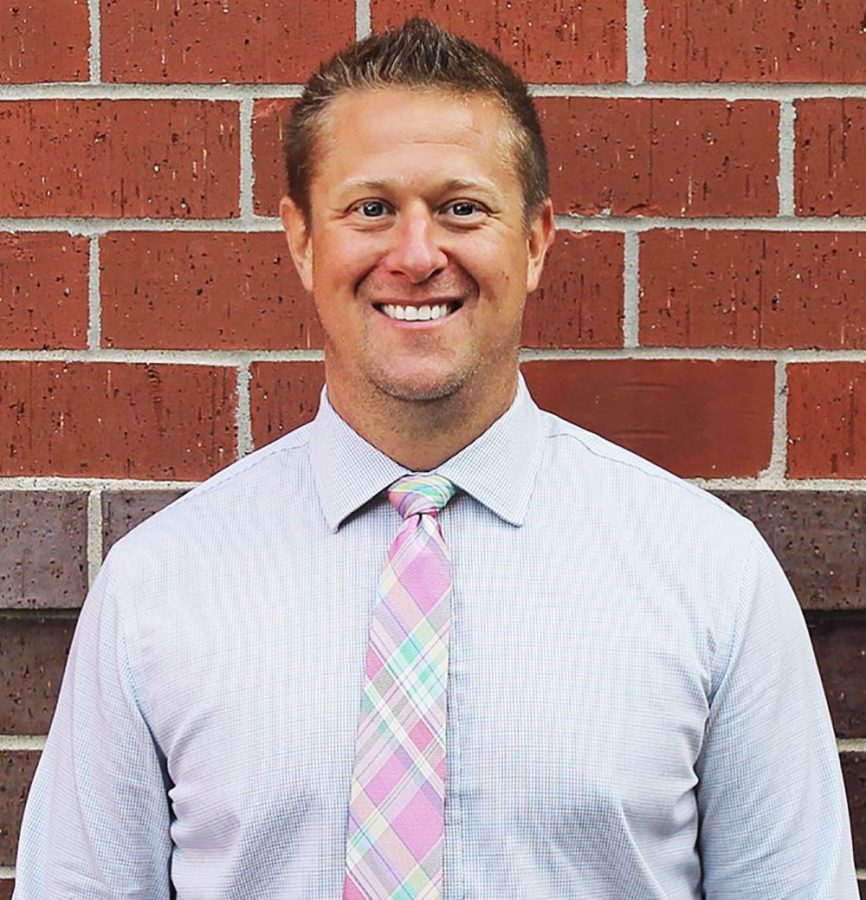 Llolanda Hernandez, Staff Writer
September 18, 2019
Tom Whisinnand, a Wayne State College alumnus recently won the National University System-Sanford Teacher Award.
The Sanford Teacher Award is given to 51 teachers around the United States each year. One teacher is chosen per state. Whisinnand was one of the chosen, being awarded the grand prize of $50,000.
"I'm speechless," Whisinnand said. "It's a huge honor to be singled out for being an inspirational teacher when there are many all over the country."
The Sanford Teacher Award website is where people can nominate teachers whom they consider an inspiration. By creating an account to the website, users are given the ability to nominate once. According to the website anyone may nominate "the teacher who engages students in inspirational learning opportunities, supports student resiliency, develops strong connections, instills a sense of curiosity, and promotes a strong student voice."
"It's a simple process," Whisinnand said. "Any teacher Pre-K through 12th grade, public or private charter school is eligible."
Whisinnand had no idea that he had been nominated multiple times ultimately winning the grand prize. "My principal had known for months and she didn't tell me a thing; she kept it a secret," Whisinnand said. "I didn't know until I walked in the gym for a character-building assembly. It was an absolute shock."
He acknowledges WSC as one of the contributors for winning the Sanford Teacher Award.
"The preservice training, I got at Wayne State College was second to none," Whisinnand said. "Being part of the mentor program, substitute teaching as an undergraduate was absolutely part of the success."
The project-based learning he does with his fourth grade students at Reagan Elementary School in Millard, Nebraska proved to be another factor to his success.
"This last year was exceptional," Whisinnand said. "We're studying unicameral, and we invited our legislator to come and talk with us. We then wrote a persuasive letter for our legislator to introduce a bill that should make corn our state vegetable. There had to be a hearing on the bill; some students and I went down to the capitol, and testified the hearing. So, the whole process we were involved, we were engaged, and participating citizens instead of just passively learning concepts and ideas."
Whisinnand plans to continue project-based learning.
"It's one of the most powerful tools educators have; showing students real world experiences where they will utilize the knowledge and skills that we try to give them every day," Whisinnand said.
Whisinnand plans to donate some of the prize money to charitable organizations he supports. He is hopeful that more teachers in the state of Nebraska become nominated and encourages them to apply. Anyone interested in nominating an inspiring teacher can do so through the Sanford Teacher Award official website at https://sanfordteacherawards.com/.