Norfolk restaurant fails to impress Siebert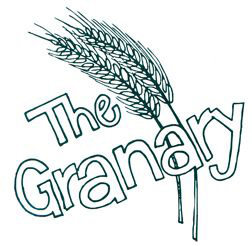 So once a month my boyfriend and I go on a spontaneous date night where we see a movie we know nothing about and go to a restaurant we've never been to. Depending on the movie we see and the food we eat, the date can either be a flip-or-flop . . . the latest date was a flop. I have high standards when it comes to food, I know I'm a broke college student, but c'mon, I have taste buds.
We went to The Granary in Norfolk, and for a Saturday it was pretty hoppin'. We were the youngest couple in the whole place by about 40 years—I never got the memo that it was for 60 and above. It definitely had more of a rustic, cabin, old vibe, and wasn't really date night appropriate from what we were used to. The waiters were in sweats and the waitresses were in yoga pants so that was beyond awkward.
I ordered the Harvester Fried Chicken which came with two pieces of chicken (a thigh and leg), mashed potatoes, a roll and a salad. To start off, the salad was sketchy as heck; the bowl was cold, but the lettuce wasn't, so that was a little confusing to my brain. It was pretty much all white parts on the lettuce and one carrot. Who even likes eating the white parts of the lettuce?? Why would you give that to me?? And why only one baby carrot—just why??
The roll was honestly the best part of the meal and it was the most basic roll. Like, I'm pretty sure that most generic restaurants get them in the frozen food section in Walmart. And don't even get me started on the mashed potatoes. They honestly reminded me of my grandma's, and the one thing you should know about my grandma, is that she doesn't cook. She buys gravy out of a container (eww) and she buys instant mashed potatoes out of a bag (double eww). Do you see where this food review is going?
I had originally gotten the fried chicken because I was missing my mom and she makes the best fried chicken, but I ended up missing her even more because the chicken was awfulllll. There is a fine line between too dry and way too greasy and The Granary hit both spectrums . . . so good for them. The skin was way too slippery for my liking and my chicken pieces had so much fat—like I've never seen that much fat on a chicken before. Even though the outside was slimy the inside was so dry it was ridiculous. I would not recommend the chicken, but yet again, I have to remind you I have high standards coming from my mom and her wonderful chicken I grew up with.
My boyfriend got the chicken fried steak which he said was "mediocre," but honestly the best part of the meal was the cheese nuggets. Who can screw up fried cheese? It was amazing, so if you ever go to The Granary, I recommend the cheese nuggets. BUT WAIT, there is still a downside. We got a family sized serving, because we hate sharing yet love cheese at the same time, but the family serving was notttt a family serving, so that was a little depressing.
The food was overpriced and we left hungry; so, this place was a flop from my perspective.
To end this on a high note, we saw the movie "What Men Want" and it was freaking hilarious, so that was a plus to the date. Also, the movie theatre popcorn was so slippery with butter we couldn't even eat it all—10/10, I freakin' loved it. Would highly recommend the movie theatre popcorn in Norfolk, just not The Granary.