California native making her mark in the Midwest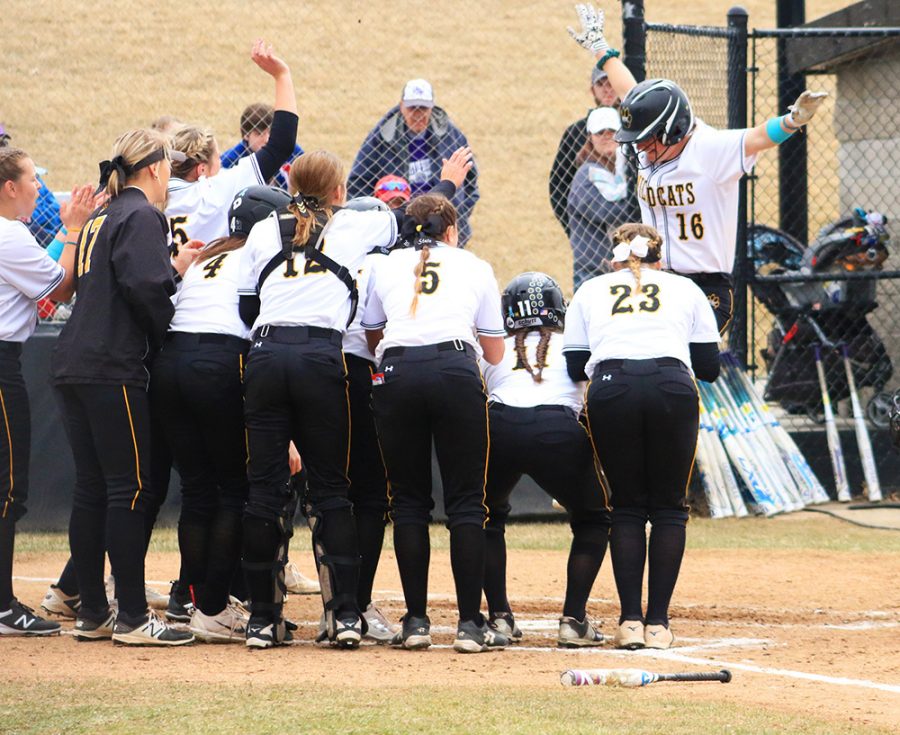 Evelyn Knox, Reporter
February 27, 2019
Wayne State first baseman, Emily Chandler is entering her fourth year as a Wildcat with high hopes for a successful senior season. The California native helped lead WSC in the 2018 season and was voted First Team All-NSIC for the second time in three seasons. WSC is now 1-5 to start off the young season.
WSC softball is coming of a rough 2018 season, going 16-29, finishing 11th in the NSIC with a conference record of 10-16. Wayne State was picked 12th with 73 points in the 2019 NSIC Pre-season Softball Coaches Poll.
"I have high expectations for this team this year," Chandler said. "Since this is my last go around, I want to make every pitch count leaving all out on the field every game because I know that I will never get these memories and experiences again."
Last season, despite coming off of and still dealing with a shoulder injury, Chandler led the Wildcats with a .392 average, also posted a team high in RBIs with 43 and 96 total base hits and was second on the team in home runs with seven. Chandler was also picked as a Wildcat Player to Watch in the NSIC for the 2019 season, alongside sophomore pitcher Maddie Moser.
"After being diagnosed with a torn labrum last year and having to go through hours of physical therapy every day in Wayne, I am happy to say I am finally able to play again," Chandler said. "It was a tough road that I underestimated, and was hard to stay positive and to keep going, but with the help from my teammates, coaches, and great athletic trainer [Jade Johnson] I am ready for this final season."
Wayne State is now 1-5 on the early season after losing non-conference doubleheader to Missouri Southern. The 'Cats are now approaching their annual Spring Break trip to travel to Florida to face non-conference opponents. The Wildcats are looking to come back home with a .500 record at the end of the trip.
"This upcoming trip is huge for us, we need to come back from the trip with a better record from when we leave, hopefully being .500 or better," Chandler said. "We are such high-spirited girls. We have so much talent and heart on this team and know we can and will go far this year. We have a huge freshman class, and I am looking forward to being able to see them grow and learn as athletes. With all of us working together we are capable of great things this year."
Chandler and the rest of the Wayne State softball team will be back in action March 3 in Florida. The 'Cats are scheduled to play non-conference opponents Tiffin University (Ohio) and Clarion University (Pennsylvania).
About the Contributors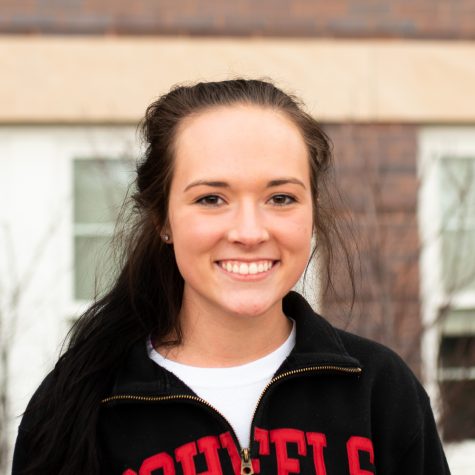 Rachel Vogt, sports editor
Rachel Vogt is from Kennard, Nebraska and is a 2016 graduate of Arlington High School. Rachel is a a senior majoring in journalism with a minor in Spanish....