Track men and women improving with each meet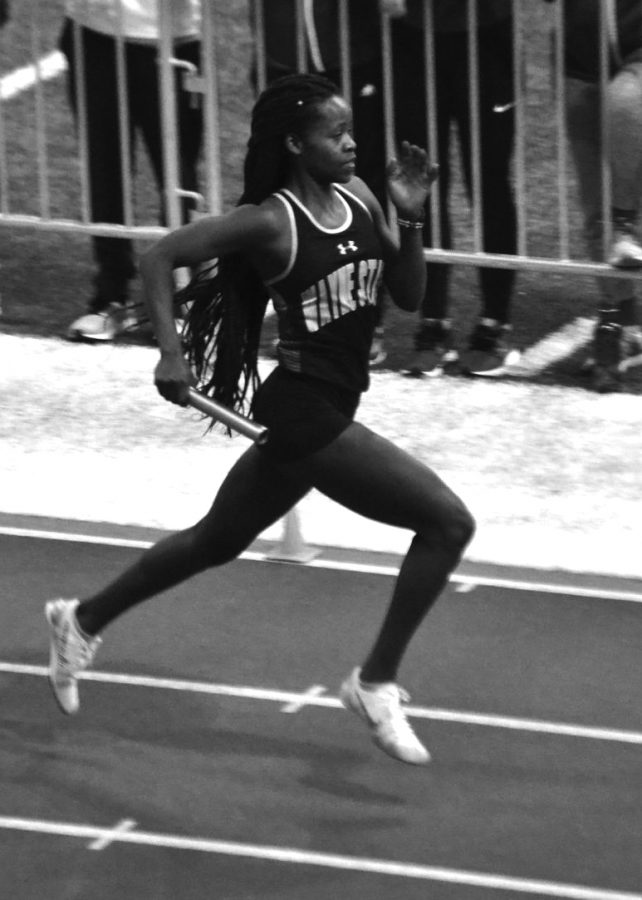 Hunter Kiburz, Reporter
January 23, 2019
The Wayne State men and women's track and field teams competed in the South Dakota State Invite in Brookings, South Dakota this past Friday, where schools from both Division I and Division II were present. The women placed ninth as a team and the men finished 10th.
"I thought overall, we looked more prepared than we did the week before, which was our first meet back after break," head coach Marlon Brink said. "We still have areas to improve, but we are making progress."
On the men's side, junior Dylan Kaup placed second in the weight throw, with a mark of 59' 7 ½", which was enough for an NCAA provisional qualifying mark. Sophomore Ben Allen finished third in the shot put with a throw of 52' 0 ¾". Alvyns Alcenord also had a very good day, placing fourth in the 60-meter dash, finishing with a time of 7.05 seconds, good for fourth place and just .02 seconds shy of his personal best.
"I think the men's team has several who are seniors and are go
od leaders, Robert Sullivan, Clay Kramper, Matt Nemec and Richard Sweeney are very good leaders for this team," Brink said.
Freshman Mikayla Marvin led the women's team with a school record in the pole vault at 10' 8 3/4". Junior Tia Jones took fifth place in shot put with a mark of 43' 2 ¼", while sophomore Jadin Wagner finished 10th with a throw of 41' 1 ½". Freshman Brooklyn Chips placed sixth in the weight throw with a distance of 54' 2", freshman Mckenzie Scheil was seventh (53' 9") and freshman Nicole Heeren was ninth (50' 6"). Junior Riana Noelle placed eighth in the triple jump (33' 8") and ninth in the long jump (16' 2 1/2").
In the running events, freshman Marin Jetensky took ninth place in the 600-meter run with a time of 1:41.74. Jordyn Pester, a freshman, placed 11th in the 200-meter dash in a time of 26.74 and junior Kim Lowman finished 12th in the 800-meter run with a time of 2:27.20. The 4×400-relay team of Pester, Joan Jelimo, Molli Vasa, and Jetensky placed fourth with a time of 4:06.60.
"Tia Jones is one of our older athletes that is a leader for the women's team, but we are needing some of our younger athletes to step up into that role despite their lack of experience, so we are still trying to find out who can fill those roles for the women's yet," Brink said.
According to Brink and sophomore Preston Davis, both teams are gradually improving as the indoor season progresses.
"We had a new school record set in women's pole vault, an NCAA Provisional qualifying mark in the men's weight throw, and better times overall in individual events and relays," Davis said.
Both the men's and women's teams will compete at the Minnesota State open in Mankato this Friday and Saturday.