5SOS celebrates Queen with cover
ustralian pop rock band 5 Seconds of Summer celebrates the legacy of Queen and its late singer Freddy Mercury with their rendition of "Killer Queen."
The band's cover released on Oct. 26 followed by Shawn Mendes and Teddy Geiger's acoustic rendition of the 1981 hit "Under Pressure." The song will also be part of 21 Century Fox's biopic, "Bohemian Rhapsody" coming out on Nov. 2.
The new biopic is about Queen and Mercury's life in the spotlight. It highlights how Mercury defied stereotypes and shattered convention to become one of the biggest entertainers on the planet.
5 Seconds of Summer released their third studio album "Youngblood" on June 15 this year. The album earned them their third No.1 album on the Billboard 200. In an official press release, the band talked about how Queen has impacted their career.
"Queen has been such a massive influence on us as a band," the band tweeted. "We chose to cover, 'Killer Queen" because we kept hearing it while writing our third album, 'Youngblood' and were so enamored by the production and their early realization of the minimalist approach to the track."
The song is a part of a series of covers in support of the Mercury Phoenix Trust, which is dedicated to supporting the global fight against HIV/ AIDS.
The Mercury Phoenix Trust was founded by Queen members Brian May, Roger Taylor, and the bands manager Jim Beach in 1992 following Mercury's death in 1991.
Alongside Universal Music Group and Queen, 5 Seconds of Summer will donate the track's net profits to the Mercury Phoenix Trust.
I think their cover re-imagines and pays homage to the song, without straining too far from the original. It's also risky covering a song because it can never be improved on, but they didn't attempt that.
A tweet from the bands' twitter account shared that they recorded every harmony for "Killer Queen" live in a four-part harmony, just like Queen did back in the day. While somewhat modernized, the single fades out in a style similar to the original, and other 70s hits of the time.
The harmonies are probably the most noticeable part to me, because of how beautiful they sound. They brought their own flair while staying true to the original appeal that is so distinguished in Queen's music. It's easy to take such a big song and be overwhelmed by it, but I think they did a good job of not letting pressure get to them and released a beautiful rendition.
About the Contributor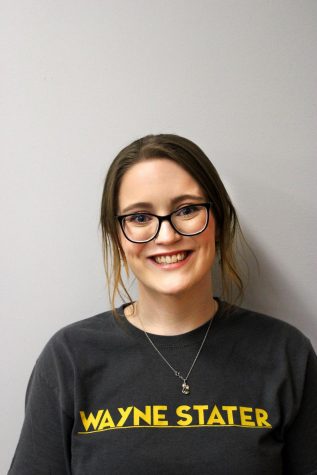 Kaitlynn Breeden, Editor in Chief
Kaitlynn Breeden is the Editor in Chief of The Wayne Stater. She is from Fremont, NE and graduated from Fremont High School in 2018. She was on her high...