Hypnotist brings a 'hyp' time to Homecoming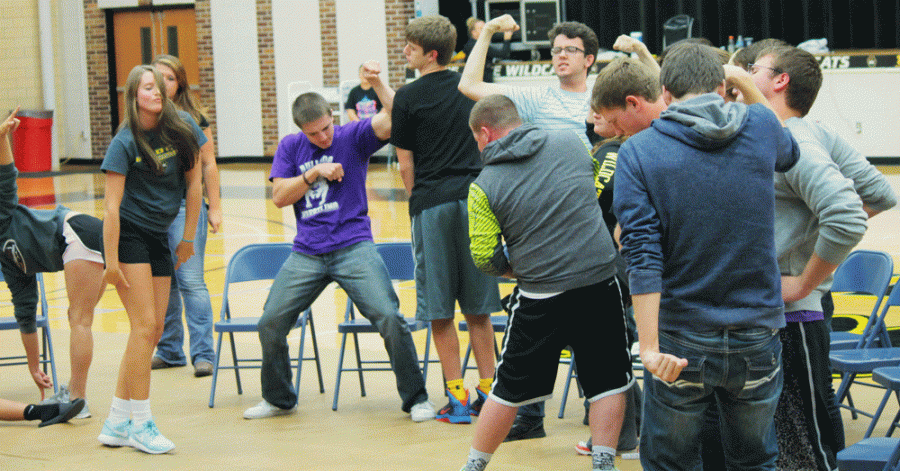 Place your hands on your lap.
Close your eyes and take a deep breath.
Now relax and count backwards from 300. If you lose count, just make up numbers.
You will go deeper and deeper into sleep.
Ok, now stop before you fall into hypnosis.
Tom Deluca, four-time national college entertainer of the year, was able to successfully hypnotize 17 WSC students and give quite the show.
"It was rather entertaining and less explicit compared to past years," senior Henry Ventura said. "It was a good show."
"This show is all about your imagination," Tom Deluca said.
He started the volunteers off enjoying a "blue vacation." As the show advanced, students got closer to each other when they were told something smelled phenomenal. Students began sniffing each other in search of that scent.
Shortly after, students had Nicki Minaj, Justin Bieber and other artists blasting out of their shoe.
However, some students refused to listen to their shoe's music because they didn't quite indulge that Bieber fever.
Students were led to believe that the person sitting next to them was the nicest person they had ever met. This became beneficial to Jacob Zeiss, who failed to lift the "500 lb. yellow sponge."
Brett Quick was quite comforting to Zeiss; they hugged each other and chewed on Quick's sweater strings.
Quick was always there for comfort after other students made fun of Zeiss when Deluca was able to lift the sponge several times.
"It's deceivingly heavy," Zeiss said.
"You look strong," Deluca said.
"That's deceiving, too," Zeiss said.
Zeiss was impressed with his friend's fighting ability. Quick became Jackie Chan's younger brother while fighting Deluca.
Another student didn't have that bond with the person sitting next to him, like Quick and Zeiss. His friendship was with fruit.
"Put the apple down," he said after Deluca tried to eat his friend, the apple. He was then told how hungry he really was, which led to him biting into the apple.
He was snapped back into his fruit friendship, leading him to spit the apple out, then saving the apple after smashing it on the floor, making him the "apple hero."
The volunteers got a kick out of seeing the audience "nearly naked." Some laughed while others covered their eyes, or the eyes of the person next to them.
That all changed when Deluca told them they were the only ones who were in their underwear.
Most volunteers grabbed their chair and hid behind it, while others used their hands, shoes or the sponge to cover themselves.
Although the three finalists in the "National Shake Your Body contest" gave the audience a great performance with their dancing skills earlier in the show, they had nothing on Dulce Torres.
It became a dance party for all when Deluca said, "Chicago," queuing them to dance.
Little by little, students began to sit down, leaving Lucas Fedde and Torres with their dancing duo, which became a single finale when Torres ended it with the splits.
She definitely put the "wild" in Wildcats.
"It was embarrassing and I couldn't remember a thing," Torres said. "The videos they took tells me I had fun, which I did."
About the Photographer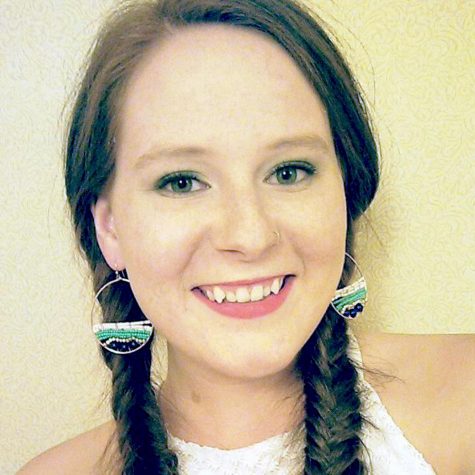 Tess Riecke, Photo Editor and Co-Editor-in-Chief
Tess Riecke is currently a sophomore majoring in journalism with a minor in geography.

She serves as the photo editor of the Wayne Stater.

Riecke...