Soccer shuts out Minnesota Duluth 2-0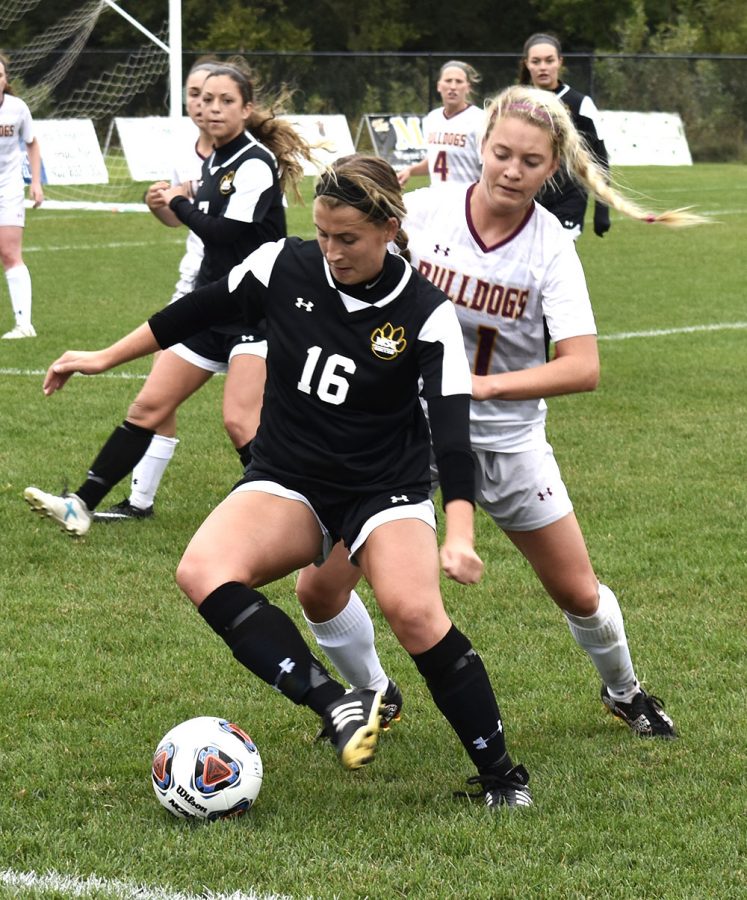 William Barnard, Staff Writer
October 3, 2018
Wayne State soccer beat Minnesota Duluth 2-0 on Sunday at home. The Wildcats flipped their luck in the lopsided series against The Bulldogs with their first win in 18 attempts.
The 'Cats goalkeeper, Alyssa Bagley, had eight shots defended in the victory. Minnesota Duluth fired a total of 17 shots. However they were shut out for the third time in four games. Wayne State scored on the first two shot attempts they took in the game.
The Wildcats came into this game after a tough overtime loss to St. Cloud State.
"We have to do whatever it takes to win this game," coach Joe Cleary said. "This included people moving around to new positions and people needing to play more."
The effort and changes showed in the Cats game as the defense posted a shutout.
Wayne State did not allow a goal on the defensive side of the ball. "Alexis Strothers stood out during the game but the entire defense played well as a whole as well," Cleary said.
The Cats now have an overall record of 2-6-1 and a conference record of 2-4-1.
"We are a little banged up as a team but we are also the deepest team there has been in a few years in both talent and numbers," Cleary said.
The Wildcats will try to build off of this weekend's win.
The 'Cats scored the first goal in the thirteenth minute and put the second one in the goal during the 55th minute.
"We proved that we can take a lead at home and keep it," Cleary said. "We have struggled in the past against this team and it was great to beat a tough Duluth team." Wayne State has eight games left in their season.
The Wildcats look to carry momentum into their game on the road next weekend at Upper Iowa on Friday at 3 p.m. Upper Iowa is coming off a 2-1 loss to Northern State. After the game in Fayette, Iowa, the 'Cats travel to Winona State for a Friday game at 1 p.m.