See you all next time
Hang on for a minute...we're trying to find some more stories you might like.
Well folks, this is the last Wayne Stater for the year. I'm really not sure where the time went. It feels like just yesterday we were working on the first issue of the Fall semester. Hell, it felt like just two days ago I switched my major to journalism and started my journey to where we are now.
This was my first year as an editor for the paper. I started as a staff writer and worked my way up to copy editor. I did that for two years and finally got the chance to become editor this year. If you had told me I would be the opinion editor when I started this I would have called you crazy. I have always enjoyed sports and thought I would do nothing else in the profession besides focusing on sports. Wayne State does a good job of getting you out of your comfort zone and doing new and exciting things.
I was worried writing an editorial every week, because the writing I felt most comfortable doing was sports. I had done some opinion writing in the past, but I didn't really feel comfortable or feel like I could find my voice. Even though all you do in opinion writing is state what you want in your own voice.
I'm sure my first couple of editorials were terrible, but I hope that you have noticed some growth. I certainly feel like I have gotten better, but I am a terrible judge.
I hope everyone at WSC has seen growth in their own school work and in their daily lives. We are only here for a short time at this school and we all need to grow.

About the Writer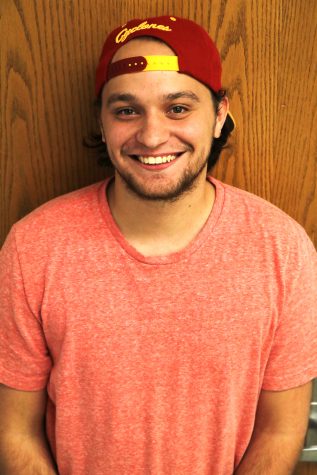 Justin Yost, Opinion Editor
Justin Yost is from Logan, IA and graduated from Logan-Magnolia High School in 2013. Justin is a senior and is majoring in Journalism. Aside from writing...