Lucky 13 Fiction Slam
Biannual slam event at the Max Bar & Grill
Hang on for a minute...we're trying to find some more stories you might like.
There's nothing like diving into a good story and getting lost in a world beyond reality. For many people on Thursday, they'll find themselves in a new realm that takes place right here in Wayne, Nebraska: The Lucky 13 Fiction Slam.
The biannual literary event is taking place at the Max Bar & Grill tomorrow at 7 p.m. Writers from all around the area can stop on by and share their short stories for a fee of $5. There is a two story minimum. They also get a chance to be one of the lucky 13 readers who compete to be one of the top four readers who get prizes.
"The fiction slam is a great outlet for new writers to test the waters of public performance in a really positive, welcoming environment," said graduate assistant Sharon Cole. "We are lucky to have such a great community of writers here, and the slams are a unique experience to Wayne State."
Like the Poetry Slam and the Poetry Plains Writers Series, the Fiction Slam will take place after the Fiction Plains Writers Series, which is at 2 p.m. in the Humanities lounge on the same day.
If you wish to participate, come to the Max Bar and Grill with $5 to participate in the preliminaries at 5 p.m.

About the Writer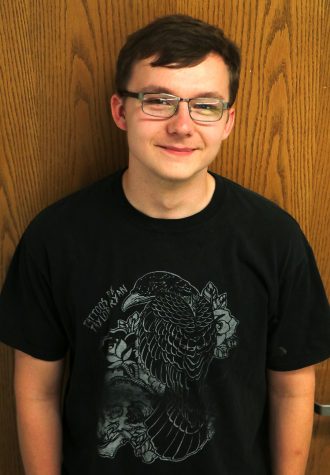 Sean Dunn, News Editor
Sean Dunn is from Coleridge, NE and graduated from Hartington Newcastle High School in 2015. Sean is a senior and is majoring in English Writing and minoring...