Fulbright program at WSC
Many people — especially college students — have dreams and desires of seeing outside of their own country. Luckily for those wandering souls, Wayne State College offers just the opportunity with the Fulbright Program.
The Fulbright Program, which is sponsored by the U.S. Department of State's Bureau of Educational and Cultural Affairs, will allow students the chance to study abroad for one academic year. Around 1,600 students from America travel to 140 different countries to study internationally.
The program applies to juniors, seniors and those who recently graduated who are looking to go into a graduate or professional study, advanced research study in their field, or those who seek to teach English at elementary, secondary or university level schools.
According to an advertising poster, the Fulbright Program "seeks applications from highly motivated, open-minded individuals in any academic field and from any back ground. We evaluate candidates based on their cumulative experience and goals; there is no minimum undergraduate GPA requirement. It is not necessary to be enrolled in a college or university at the time of application. Fulbright candidates should be flexible self-starters with a strong interest in promoting international mutual understanding. Above all, they should be capable of contributing to, and benefiting from, an intensive cultural exchange program."
Some of the benefits of the program include round-trip airfare, a monthly stipend, accident and sickness insurance and other benefits for research, language and disability related accommodations.
If you're interested in joining the Fulbright Program and the opportunity to travel outside of the United States, you can contact the WSC Multicultural Center at 402-375-7749 or visit the Fulbright website.
About the Writer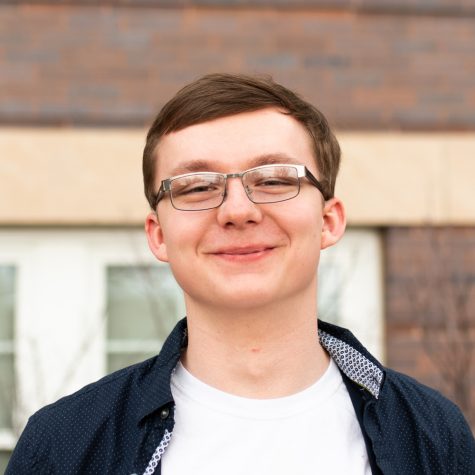 Sean Dunn, News Editor
Sean Dunn is from Coleridge, NE and graduated from Hartington Newcastle High School in 2015. Sean is a senior and is majoring in English Writing and minoring...