Active Minds hosts mental health forum
Hang on for a minute...we're trying to find some more stories you might like.
Wayne State College's Active Minds club partnered with the University of Nebraska Medical Center and the Rural Futures Institute to present a mental health forum described as "remarkable" last Wednesday in Gardner Auditorium.
WSC's Active Minds was contacted last fall by Sonja Tutsch, a PhD student at the UNMC Department of Public Health. Tutsch was given a grant to research mental health among rural college students.
"Once Sonja reached out to us, we decided to look at four categories of mental health," said Active Minds president Montana Hill. "We looked at environmental factors, nutrition, physical activity and sleep to see how this impacts our mental health, for better or for worse."
Members of WSC's Active Minds formed interdisciplinary learning groups based on each of the four mental health factors.
"The groups met and had informal focus group discussions about various topics," Tutsch said. "What we asked in these groups was, 'What are the biggest challenges at Wayne State, and what are possible solutions?'"
Once mental health challenges and potential solutions were determined, WSC Active Minds, along with Tutsch and WSC grad student and grant contributor Amanda Murphy, hosted a workshop where they learned how to effectively tell their stories to WSC students.
"The workshop helped me develop my story and taught me how to present it in a way that will intrigue listeners," said Sabrina Sack, freshman storyteller. "It was a great way to develop our struggles into something that other people could relate to."
These stories then became part of the forum, which focused on the four main factors of mental health: sleep, nutrition, environmental and social factors and physical activity. The team leaders of the learning groups talked about the importance of each of these factors.
Between each mental health factor presentation, a story was told by an Active Minds member.
The first storyteller was Hill, who told a personal narrative about failure being ok. Sack then told a story about her journey with societal beauty standards and was followed by sophomore Micala Gatchel who told her story about learning physical boundaries. To end the storytelling, freshman Devyn Davis told his story about how bullying is real.
After the presentation, students in attendance were invited to ask questions, talk about mental health or provide any feedback they wanted.
"I am really happy I came to this forum," said senior Cha'Rae Brown. "I feel like mental health is really important on this campus and it is not expressed a lot. We are kind of expected to keep it all together at such a young age, so knowing that there are avenues like Active Minds is reassuring."
Along with students in attendance, members of WSC Active Minds were also pleased with the outcome.
"The forum really helped us to go forward in getting the word out about mental health," said Emmy Mills, Active Minds vice president. "This forum will really bring a good name to Wayne State College, and I think this club really deserves it."
The mental health forum will take place one more time at WSC before being introduced to other colleges in Nebraska.
"We are in rural Nebraska and rural Nebraska really shuts its door to mental health," said Murphy. "So, if we can open that door up in any capacity possible, I think it's going to benefit society as a whole."

About the Contributors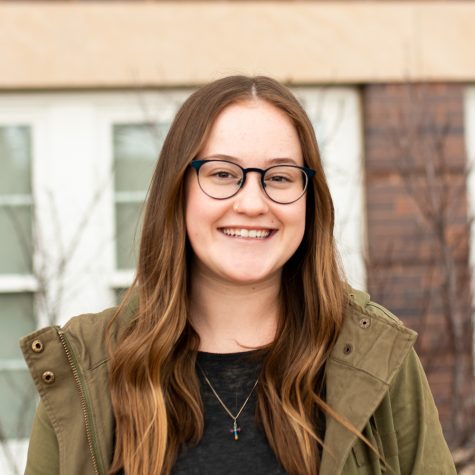 Libby Dunn, Arts & Entertainment and Online Editor
Libby Dunn is from Falls City, Nebraska and graduated from Falls City Sacred Heart High School in 2017. She is a sophomore and is pursuing a major in Journalism...