Plains Writers Series returns
It's one thing for a college to invite talented, published, award-winning poets to read their pieces on campus. It's another thing when one of those talented, published, award winning poets happens to be an associate professor at said college.
Wayne State College held its first Plains Writers Series of 2018 on March 1 in the Humanities lounge.
"We started in 1977. It's been 40 years since we started the Plains Writers Series, and it's going on strong," said Chad Christensen, head of the WSC Press.
Wayne State College holds four Plains Writers Series events each year; there are two in the fall and two in the spring. The first of the events in each season has a focus on poetry, while the second reading has an emphasis on fiction.
"We're here to support local writers in Nebraska. If an author gets an award or publishes a book, I get in contact with them to help get the word out."
The poetry and fiction slams also take place on the nights of the Plains Writer Series, quenching the thirst of any literature lovers who find themselves still wanting more.
The writers who read at the latest Plains Writers Series were Bradford Tice, Traci Brimhall, Twyla Hansen, and Wayne State associate professor Stephanie Marcellus.
"I was very pleased to be asked to read at the Plains Writer Series. It's a wonderful venue with a warm audience and an atmosphere with so many familiar faces," said Marcellus.
The fiction Plains Writers Series will be on April 26 in the Humanities lounge.
About the Writer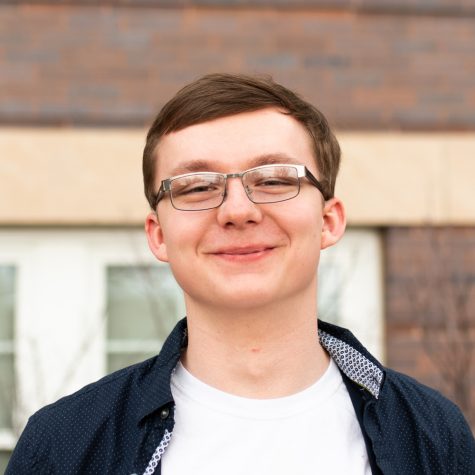 Sean Dunn, News Editor
Sean Dunn is from Coleridge, NE and graduated from Hartington Newcastle High School in 2015. Sean is a senior and is majoring in English Writing and minoring...