Judas Goat returns with new submissions
Editors are collecting new undergraduate art to publish
Wayne State College has a wide array of creative and interesting opportunities in the arts. One can learn to play instruments, create masterpiece paintings, and —once every year— offer one's writings to the unholy book known as the Judas Goat.
According to the WSC Press website, the Judas Goat is an annually published literary magazine edited and made by students in the Editing and Publishing class. It features poetry, fiction, nonfiction and art pieces by undergraduate students and is released every spring semester.
Senior Cheyenne Reimers, Editing and Publishing student, has spearheaded the project.
"For press, we do a lot of poster making," Reimers said. "When the due date comes, we have a group of people read them and decide if they make it in the final product."
Sharon Cole, graduate student who also helps with the making of the Judas Goat, said they start getting submissions in the fall.
"We do two open mics in the fall, and push for submissions," Cole said. "We establish a due date for submissions at the end of December, but open it back up in the spring. We have a lot of diversity in writing, so we get a lot of different kinds of stuff."
The Judas Goat crew is also organizing an open mic night for people to read some of their writings, present some of their art pieces, sing original song, or just come in to listen. The open mic will take place in Miss Molly's Coffee shop and will begin tonight at 8:30.
If you're feeling the creative itch to submit some of your own writings or art pieces to the Judas Goat, visit the WSC Press website for the submittable page. The deadline for submissions is tonight at midnight.
About the Writer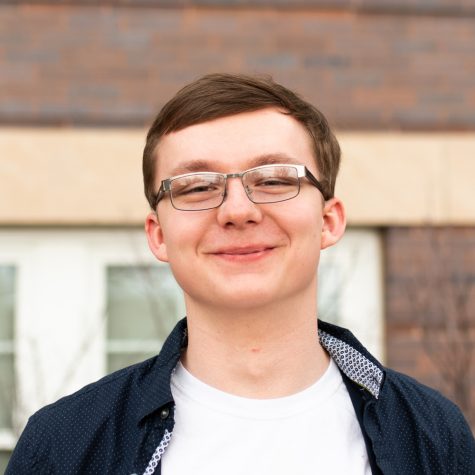 Sean Dunn, News Editor
Sean Dunn is from Coleridge, NE and graduated from Hartington Newcastle High School in 2015. Sean is a senior and is majoring in English Writing and minoring...