Rugby teams qualify for nationals
Wayne State winning streak continues to this year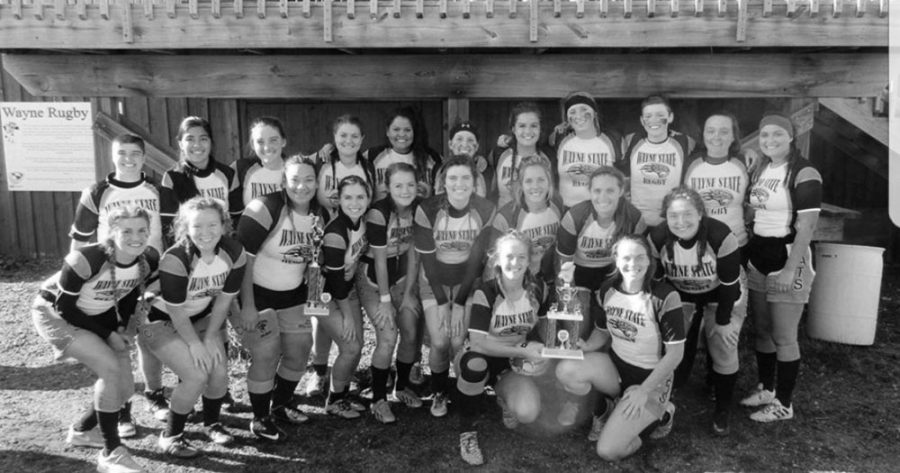 Nationals, here we come. Both the men's and women's WSC rugby teams will be making their way to compete for a national title.
The women's rugby team started out the weekend with a big win in their Sweet 16's game against SUNY-Oneonta with the score ending at 69-0.
Thanks to the win, the women's team advanced to the Elite Eight game and played against Colorado College, the game proved to be a real fight and the final score was 48-19 which leads the team to compete for another national title in Atlanta, Georgia.
These wins were truly a team effort with tries from Alyssa Fisher, Shelbi Brown, Julia Baxter, Brook Hoesing, Phienix Svajgl, Turner MacPhee, Leanna Rosberg, Anna Fleecs, Alli Lux, and Alba Juseth.
The Final Four game will take place on Dec. 2 and the fight for the national title will take place the next day.
The men's team only had one game this weekend against Creighton to compete for their shot to make it to the Elite Eight.
The team came into halftime leading 17-7, however the team was given an extra challenge when Wyatt Olcott got a red card only minutes before half time. This left the team a player down which turned the game into a battle of 15-14 men.
"Holy cow, talk about a thriller in manila and a knife fight in a phone booth," said Head Coach Darren Barner.
WSC was able to pull off the win with the final score ending at 36-31. The men's team will be playing in Elite Eight for their chance to make it to Final Four on March 24.
The games were also a chance for the program to continue to grow, as hopeful recruits were invited to see what Wayne State has to offer them.
"It's great having those incoming calls and people coming 10 hours away to really see this view and our program right here and making the hard decision and the handshake of that commitment of being a Wildcat." Barner said.
Both teams have been preparing for months for these games and were incredibly proud to achieve these wins. The team was reminded that winning is a mindset. It's a mindset that will need to be kept alive to advance further in the season and WSC is ready for the challenges ahead.