WSC grad earns honors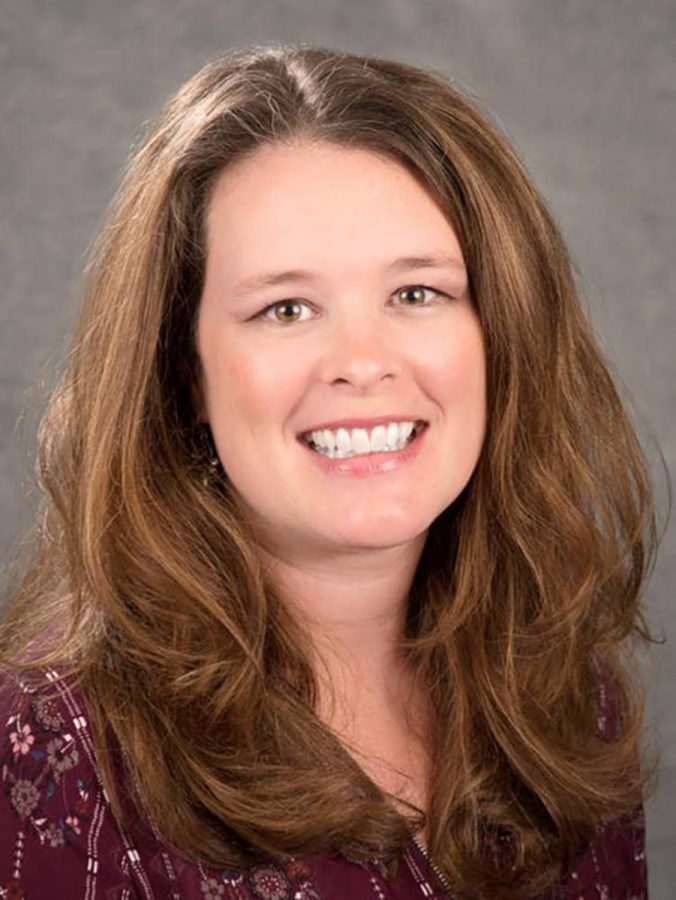 Rachel Vogt, Staff Writer
October 11, 2017
Michelle Helt, who received her master's degree from Wayne State College, has been selected as Nebraska's 2018 Teacher of the Year.
The Teacher of the Year program pays recognition to the contributions of classroom teachers who are exceptionally dedicated, skilled,
knowledgeable, and have the ability to inspire students of all backgrounds and improve their ability to learn in a classroom setting.
A panel of Nebraska educators selected Helt to be Nebraska's 2018 Teacher of the Year.
"I was totally caught off guard when (Nebraska Commissioner of Education) Matt Blomstedt came into my classroom and made his announcement," said Helt. "I had no idea."
Helt is a third-grade teacher at Cardinal Elementary School in the South Sioux City Community Schools. She has worked her entire career
at Cardinal Elementary, first in 2002 as a resource and Title I reading teacher at both Cardinal Elementary and St. Michael's Catholic School.
Helt then served as an English as a Second Language teacher and also a resource teacher for one year at Cardinal before becoming a third-grade teacher, which she has continued since 2004.
"It's still kind of sinking in," said Helt.
She teaches her students to do a lot of sharing, she said. They learn to embrace making mistakes and try to learn from them, and she also teaches students to do a lot of self-reflection so they have ownership of their own learning.
Helt received her bachelor's degree from Buena Vista University in Storm Lake, Iowa, and a master's degree from Wayne State College
following her undergraduate degree.
Helt was one of three finalists contending for the honor. The two other teachers will be recognized as Awards of Excellence Winners. Helt will compete for the National Teacher of the Year, later this
year.