Student senate invests in new charging stations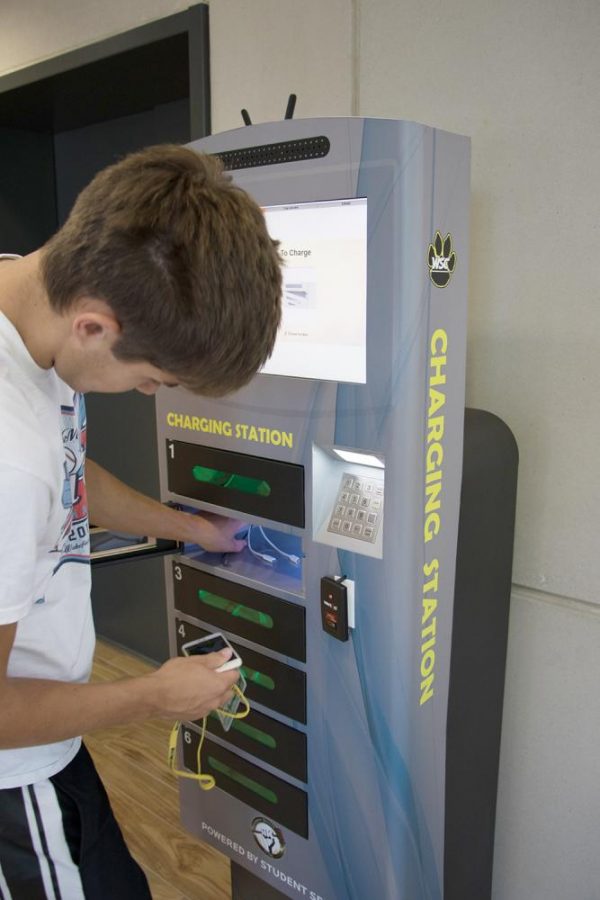 Evelyn Knox, Staff Writer
August 30, 2017
New electronic charging stations are now available for student use in U.S Conn Library and the Recreation Center.
The Student Senate provided funds for the machines to be installed on campus, with a one-time purchase fee of $12,480. Efforts to install a third charging station in the Kanter Student Center are still underway.
The stations consist of six individual charging lockers that can be accessed by scanning a Cat Card. Each locker has three different cords to charge tablets, iPhones and Android devices all at once. A locker is sealed shut until a user scans a Cat Card to remove the devices.
Students and faculty have found these stations useful throughout campus.
"The charging stations, we noticed, are very popular," said Marisa Sieler, library technician. "There are always two to three phones charging at a time all day long. Students seem to be using these machines to charge their phones while they work in the library."
Student Senate President Matt Mullins said he saw charging stations being used at other colleges and thought it would be beneficial to incorporate the stations on campus.
Student Senator Hannah Smith said,"We look at these stations as a way for students to charge or store their phones while they work out in the Rec Center or study in the library."
Users said charging stations limit phone distractions and provide a safe place to charge and store devices.