Spring Fling
Hang on for a minute...we're trying to find some more stories you might like.
Student Activities Board (SAB) held the WSC Spring Fling last Thursday in the Willow Bowl.
"We started working on the spring fling in January," Student Activities Coordinator, Sarah Gunion said.
At the spring fling participants could win raffles, tie-dye bandanas and play on inflatables.
"I tie-dyed a couple of bandanas," senior Lexi Bartels said. "I helped check people in and get them their free items. I was also in charge of drawing for the 5 o'clock raffle."
When students arrived, they received a color-changing water bottle, a bandana, a hackysack and raffle tickets.
"Spring fling is an awesome event that more students should try and get out to," Bartels said.
The inflatable was called Jump Off, and students could jump off the top that was 27 feet in the air and land on an air mattress.
"My favorite part of the spring fling was the Jump Off inflatable," freshman Sam Lottman said.
There were some complications at the event where one of the inflatables had electrical issues and they forgot to bring rubber bands to tye dye the bandanas.
"There was supposed to be two inflatables but sadly one didn't work," freshman Maddy Kraft said. "We also ran out of lemonade."
"There were about 215 students who attended the spring fling," Gunion said. "We gave away a pair of headphones, a blu ray player and a TV."
SAB would like to have more events similar to the spring fling, but the weather in Nebraska usually complicates things.
"I would love to do more events like this on campus, but Nebraska weather makes it tough," Gunion said. "I really loved being outside, relaxing and having fun on Thursday."
There was a DJ on site playing music for students to dance to and played music by our spring concert artist to get student pumped up for that.
"SAB is currently working on the Spring Concert featuring Nico and Vinz, with LOLO," Gunion said. "It is this Saturday. If you haven't gotten your tickets yet stop by Student Activities."

About the Writer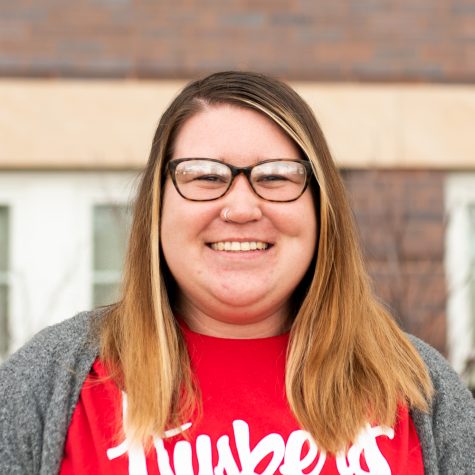 Emmalee Scheibe, Editor-in-Chief
Emmalee Schiebe is from Blair, NE and graduated from Blair High School in 2014. Emmalee is a fifth-year senior and is double majoring in electronic media...