Mason's Maundered Musings: Don't make songs for free, make them for freedom
The Recording Industry Association of America released its report of 2016 year-end industry revenues last week, and to the surprise of many, the industry saw an 11 percent revenue increase, the largest in nearly 20 years. But for record label executives, traditionally the people with the largest to gain in revenues, the news wasn't exactly positive.
2016 was the first year ever that streaming services brought in a majority of revenue, accounting for 51 percent of $7.7 billion. CD sales dipped below 100 million units sold for the first time in over 30 years, while downloads went down by nearly 25 percent as well. For record labels, that means less money goes into their pockets, with more going to streaming services like Spotify and Apple Music.
And streaming services are using some of this revenue to eliminate the label executives from the equation. The biggest independent artist out, Chance The Rapper, rode an exclusive deal with Apple Music into the top tier of the profession, alongside the likes of Beyonce and Taylor Swift. Even artists who are signed to major labels are partnering with streaming services. Drake, signed to Young Money/Cash Money/Universal Music Group, has a lucrative deal with Apple that allows him and his OVO crew to host radio shows, where both "If You're Reading This It's Too Late" and "Views" were exclusively released.
How long will it take to eliminate record labels from the mainstream music scene, if it is even possible? Spotify is currently negotiating new contracts with the three big music labels concerning royalty fees, and neither side seems to be budging. Spotify wants to keep cutting out the labels, while the labels fight for those dollars.
And while it's possible that labels could pull their music off the streaming sites if their slice of the pie isn't enough to fill them up, how long will that work? Artists already have realized the independent route is becoming more and more lucrative these days, especially for hip-hop artists like Chance and Drake, so why even entertain any major labels? Without labels to pay, streaming services can offer more money to artists. For two of the three parties involved, it's a win-win situation.
But two issues remain in play. First, labels, not artists, own rights to records. Long after Rihanna's deal with Roc Nation/Def Jam ends, they will still own the music. That means that the labels, not the artists, will be able to sell those records to the streaming services, keeping the old money in the game.
There is also the issue of too much exclusivity. If someone is a fan of Jay Z, who owns his own streaming service, Tidal, and Chance, should they really have to pay for two separate streaming services? Add in Spotify, the largest streaming service, and a customer is looking at anywhere from $30 to $45 a month in music streaming.
The signs of life the industry showed last year have created just as many questions as they answered. Just as record labels caught up to the downloading phase that began at the turn of the century, streaming is again changing the rules to music. Will they be able to survive? Or will we be looking at Spotify, Apple and Tidal replacing Universal, Sony and Warner as the greedy bastards who don't pay our favorite artists enough.
About the Writer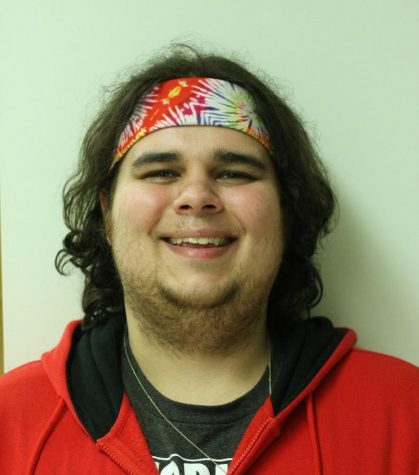 Mason Schweizer, Opinion Editor
Mason Schweizer is a senior majoring in journalism.

He is currently serving as the opinion editor.

He loves his Chicago sports teams and the Mod...