One-on-one with emcee Autumn Quinn
Hang on for a minute...we're trying to find some more stories you might like.
Autumn Quinn served as one of the emcees for the Wayne State College drag show last Thursday hosted by the WSC PRIDE organization.
"I started performing two Septembers ago as a joke to prove to my friends I could do it," Quinn said. "I've loved it ever since."
Quinn is from Scottsbluff, where she attended community college and then moved to Lincoln to attend Wesleyan to study business.
"I'm the oldest of four and have a very supportive family," Quinn said. "Before drag, I did speech and had some theater background, which really helps."
She currently holds the title of Miss Alley #2 and is a reccurring member of the house show "Real Housewives of Lancaster County." She has been part of season one and two.
This was Quinn's second time performing in the WSC drag show.
"My favorite part of performing in the drag show is performing for people who are genuinely entertained and excited to see a new style of art," Quinn said. "Normally, we perform in bars so people have other things distracting them and it is loud. At the WSC show everyone was interacting and respectful."
Quinn mainly performs at the Alley in Lincoln, but has also performed at Flixx, Omaha Mining Company (The Run) and the Max.
"I love to showcase the character I have created," Quinn said. "This unique performance style allows me to express how I feel visually, good or bad, and showcase my wild personality."
Quinn loves to spread a positive message about the LGBTQ+ community when she performs.
"I would like to say thank you to the PRIDE group and WSC as a whole," Quinn said. "Drag and the LGBTQ+ community is often overlooked, and being able to spread our message of confidence and pride means the world to us."

About the Contributors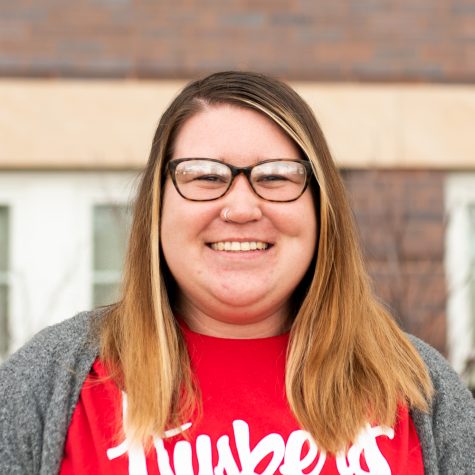 Emmalee Scheibe, Editor-in-Chief
Emmalee Schiebe is from Blair, NE and graduated from Blair High School in 2014. Emmalee is a fifth-year senior and is double majoring in electronic media...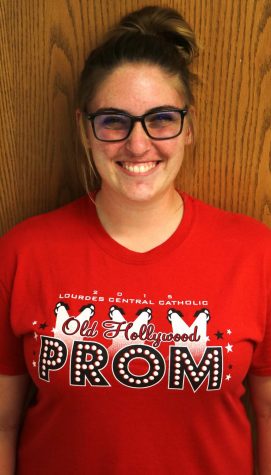 Julia Baxter, Photo Editor
Julia Baxter is from Plattsmouth, NE and graduated from Lourdes Central Catholic High School in 2016. She is currently a junior at WSC. She participates...