Fighting the fear of public speaking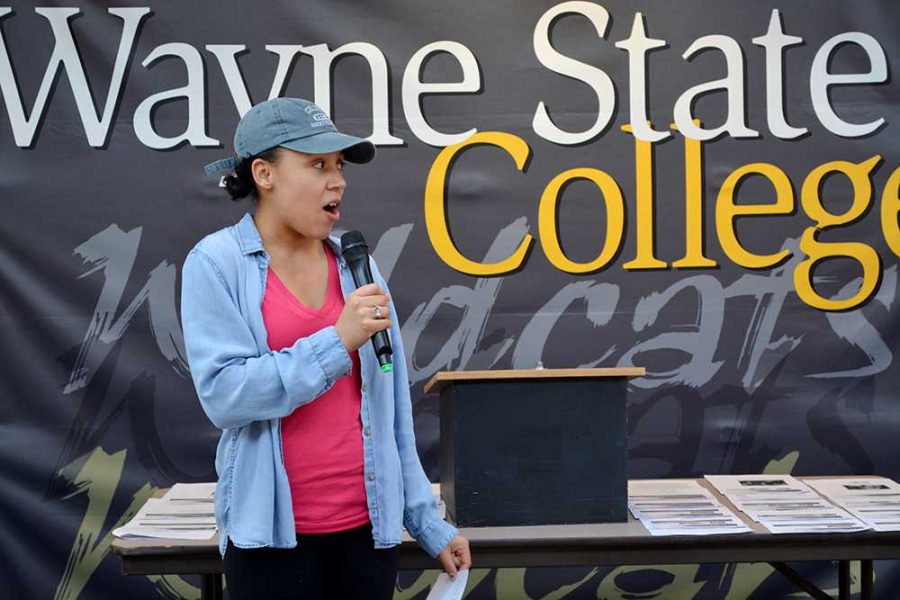 Wayne State College students joined speakers from all over on World Speech Day to fight the fear of public speaking.
"Last year was the first year that it was ever done. It was created by some students in Belgium that just wanted to celebrate the ability to speak freely," said WSC speech Professor Teresa Morales.
While World Speech Day is actually celebrated on March 15, WSC students were given the opportunity to speak on March 20 in the Kanter Student Center.
"Last year it was just after school in a little coffee shop and it was mostly just my students. We couldn't get anyone from the community, because people just don't like to give speeches," Morales said. "I am sure that in small groups all over campus, there are passionate things being said. The idea is to bring those things out into the open and start those conversations."
Morales also mentioned that on March 15, there was a live feed on the website that was created for World Speech Day that shows students around the world expressing their thoughts.
"What they had envisioned, as far as the website is concerned globally, was that all of this would be live streamed and people could pick up live streams from around the globe of how people use the ability to speak," Morales said.
World Speech Day is about giving everyone the chance to speak what they feel needs to be said, and needs to be heard.
"All voices have a value," Morales said. "Speaking is difficult until you are passionate about something. We find our voices when we find our passions."
It is said that people are more afraid of public speaking than death. Some underestimate the power of public speaking, even though it has already made changes throughout history.
"This is a powerful freedom that we have, and it should not be taken for granted," Morales said.