More options with that meal plan?
Hang on for a minute...we're trying to find some more stories you might like.
The meal plans at Wayne State College will be changing in the 2017-2018 school year, and will include an entirely new meal plan option.
A 150-block meal plan with $200 in flex, costing $1,750, will be made available to students rather than the 10 meals per week plan.
Also, a 70-block meal plan with $75 flex, and a 50-block meal plan with $100 flex, will be added to the meal-plan options.
These plans will have no limit on the number of meals used during one eating period.
There will be no limit on the amount used in one week.
The idea behind these new bulk meal packages is that students will no longer waste any of the money they spend.
"The off-campus plans can now be used seven days a week, instead of five days a week. The new 50-block meal plan and the 150-block meal plan cost less than the meal plans they replaced," said Jeff Carstens, vice president and dean of students.
Another change that will be implemented in this coming school year is that meal plans will be applicable at Jitters.
"Beginning 2017-2018, all meals plans will include meal transfer equivalency to Jitters and Cat's Corner," Carstens said.
Jitters will also have an expanded menu and have new hours in the future. It will now be open until midnight on Monday through Thursday, while the weekend hours will remain the same.
"These changes were made in response to input from students and student groups such as resident assistants, Student Senate, Residence Hall Association and Student Activities Board," Carstens said.
"The changes were made to improve the quality and value of campus food services for students."

About the Writer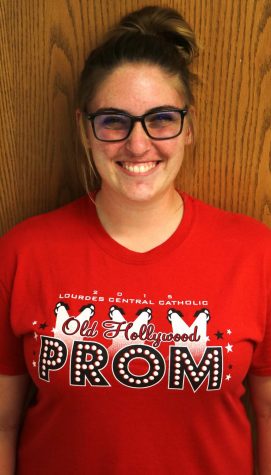 Julia Baxter, Photo Editor
Julia Baxter is from Plattsmouth, NE and graduated from Lourdes Central Catholic High School in 2016. She is currently a junior at WSC. She participates...