New music joining The Cat club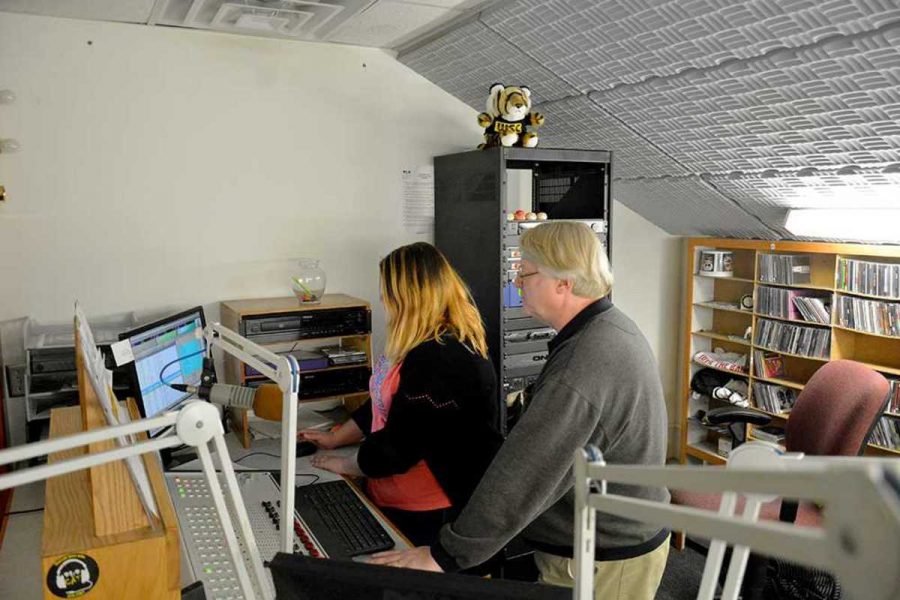 The Wayne State College radio station, 91.9 The Cat, has received almost $600 worth of new music, thanks to the funds given by Student Senate. Some of this new music was made available on Monday night.
"We get files of music every week: new hit music, new U.K. music, new Latin music and new music from pop, country and alternative," Emmalee Scheibe, music director of 91.9, said.
Michael Marek, the faculty adviser to the radio station, explained that this new music will not be coming in all at once, but rather in a weekly cycle.
"We are going to treat this new intro to music in a batch system," Marek said.
Scheibe will be receiving new music weekly, and as she goes through the music she will make it available through the radio station.
"I get about 75 new songs per week-75 to 100-and I go through them and decide what I think is best for the radio station," Scheibe said. "I have 50 songs ready, but the first installment will probably only be around 24."
Scheibe is excited to see the radio station finally being updated and is looking forward to cycling in more popular music so that the radio station can consist of more music that traditionally is preferred by college students.
"I'm most excited about the hip-hop and rap songs, but I'm also excited to finally be updating our music," Scheibe said.
Marek made a point that it's nice to be able to get more popular music, because the station will no longer just be playing whatever music record companies can afford to give it for free. There will be more of a selection process now.
"Any radio station relies on music for a lot of their programming. As a college station with a smaller budget, we have depended on working with various record companies and seeing what music we can get from them for free. As economics and things have changed, that has become a little bit more difficult," Marek said."Last semester the Student Senate offered to provide funding to help us through this process. We have contracted with a company called TM Century that is providing us access, through online downloads, with new music every week."