Hands-on exhibit comes to WSC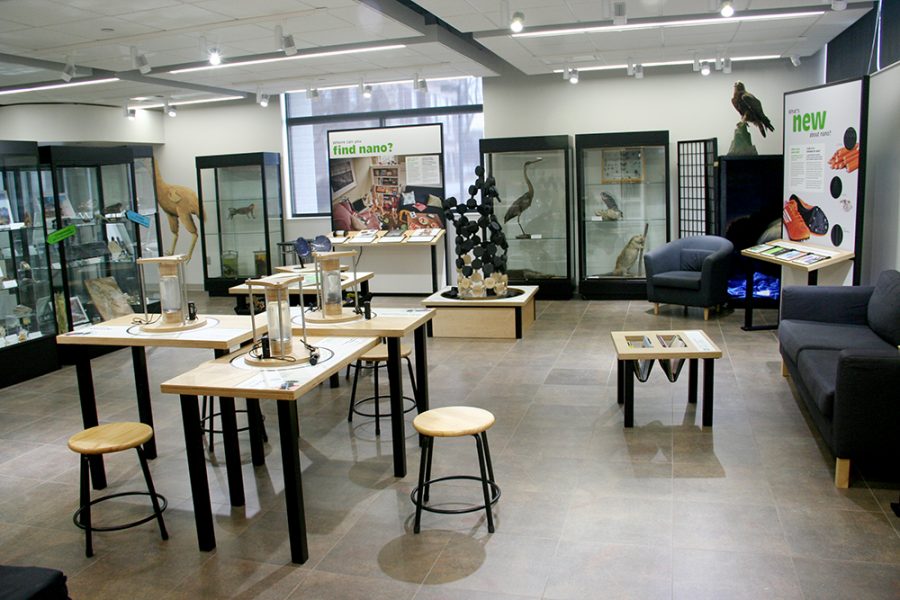 Anna Cole, Staff Writer
March 1, 2017
The Nanos mini-exhibition open house was held last Wednesday. Children and members of the community were invited to come learn about Nano technology through hands-on activities.
"The idea is to give students an idea of what different kinds of sciences there are and this is such a new one," WSC Earth Science Professor Kelly Dilliard said.
The exhibit comes out of Lincoln and is funded by the National Science Foundation (NSFA). It is a traveling hands-on exhibit to help students learn more about this new and exciting field of science.
The activities included building a carbon nanotube, using magnets to interact with nano-sized particles and various other interactive information boards.
Wayne State was supposed to be the first place to receive the exhibit but ended up receiving it later.
"In a way, we got lucky because if we had gotten it first then we would have had to put it all together," Dilliard said.
Wayne received the exhibit Jan. 20 and started getting attention right away from the high schoolers who came to campus for the Science Bowl.
The exhibit is set up in the A. Jewell Schock Natural History Museum and is open to the public. Wayne State will have the exhibit until April.