Miracle League
Hang on for a minute...we're trying to find some more stories you might like.
Riley Vanderveen, a sophomore at Wayne State College, wants to create a program in which kids with special needs will be able to play all sports.
"My interests were sparked when our softball team volunteered with the All Play Program with the Miracle League of Sioux City," Vanderveen said. "I play softball here at WSC."
The Miracle League of Sioux City provides recreational opportunities for children and adults with disabilities. The park includes a rubber baseball field, playground, splash pad, mini golf course, music park and a walking path. The mission is to provide facilities designed for people with special needs in mind.
People with special needs can benefit from this program because they can build friendships, participate in programs that promote physical activity, gain individual recognition as a Miracle League "All-Star" and encourage determination in their teammates and other players.
"I think it's great that there is a facility like this around us," junior Bethann Gartrell said. "We need more places that focus on sports for people with special needs."
It has been shown that when girls play sports they do better in school, have better self-esteem and learn teamwork and goal setting. Boys can learn leadership skills, make new friends and channel their energy, according to the Women's Sports Foundation. They can also establish a life-long commitment to physical fitness as well.
Families can also benefit from members of their family playing sports. They watch from the stands while their family member participates in a team activity, they cheer on their player; celebrate game day accomplishments, experience support from other families and are able to share common stories with other families.
"What I would like to do in the future is create a program at a facility like the YMCA, where I would be able to get a community of special-needs kids together and have a program for them that includes all sports and more," Vanderveen said.
"I want them to be able to grow up with things to do just like the average kid. That way they can have the same opportunities and get to meet people in the community like them."

About the Writer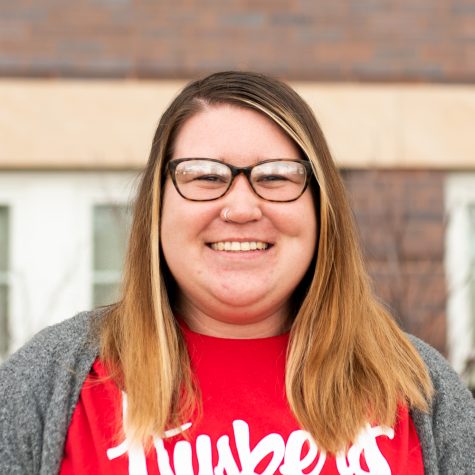 Emmalee Scheibe, Editor-in-Chief
Emmalee Schiebe is from Blair, NE and graduated from Blair High School in 2014. Emmalee is a fifth-year senior and is double majoring in electronic media...