Cancer researcher outlines methodology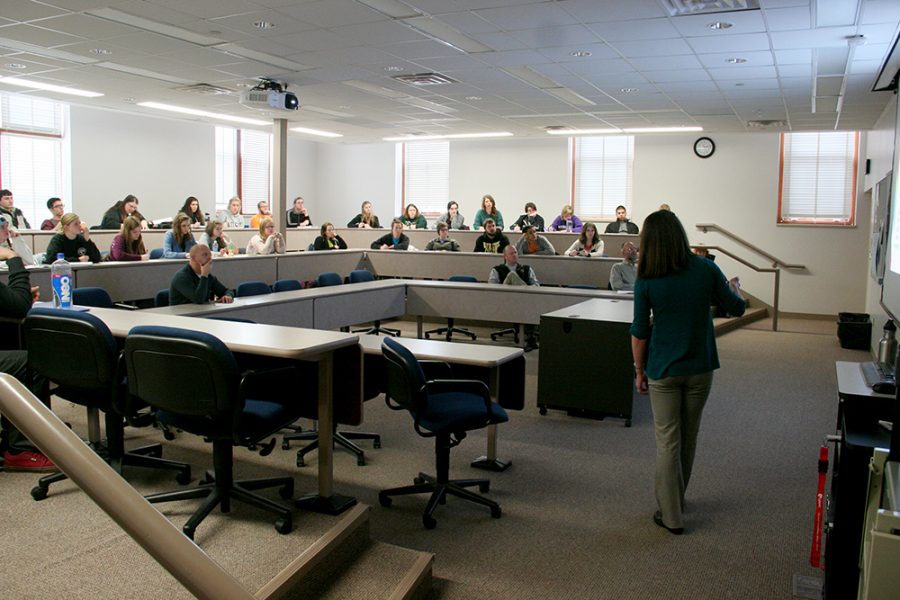 Dr. Megan Zavorka Thomas spoke on Friday about her cancer research, which may one day lead to new methods of treatment.
"She's doing basic cancer research, which is very important and needs to be continued if we ever want to make strides against cancer," said Dr. Barbara Hayford, professor of Life Sciences.
Zavork Thomas reviewed the details of some of her research she conducted in graduate school at UNMC.
"Her presentation was very advanced and definitely focused more towards older students and professors," biology help desk tutor Kelsa Mills said.
Zavorka Thomas's presentation covered her research in a very in-depth manner and kept her audience both interested and confused as she used incredibly advanced terminology.
"She went very in depth into the topic of insulin growth factors, more so than what I was familiar with," Mills added.
She concluded her presentation of her research by explaining the possibilities of further strides in cancer medication in the future.
After she presented her research, she turned her attention to graduate school and the benefits that she was able to gain.
"Graduate school is great to satisfy your intellectual curiosity," Zavorka Thomas said.
Zavorka Thomas is a 2010 graduate of WSC and graduated from UNMC in 2016 with a doctorate in biochemistry.
She went on to say that graduate school opens up a number of future career-path choices.
"Graduate school is extremely chaotic, but it's also incredibly rewarding." Zavorka Thomas said as she finished her presentation.