New shows at the Planetarium
Hang on for a minute...we're trying to find some more stories you might like.
Looking for an affordable date night? Need a fresh idea for a night out with friends?
The Fred G. Dale Planetarium is beginning a new array of shows for its spring season, which are perfect for students looking for something entertaining, enjoyable and new on a Friday or Saturday night.
"I think we have some really great new shows," planetarium director Dr. Todd Young said. "I think all the shows, old and new, are fun and I always like to advertise them as a cheap date night idea."
The Friday night shows, which begin at 7 and 8 p.m., will rotate through a variety of presentations and will feature a new one called "Sunstruck," which is all about the sun.
Fridays will also debut a new show called "The Dark Matter Mystery" that explains the biggest mystery of the universe: the matter that binds it together.
Additionally, the planetarium added a new adventure show to its repertoire, "From Earth to the Universe." There will also be various kids' shows in the mix, including Rusty Rocket, Zoola Patrol and Sesame Street.
Saturday's shows, beginning at 2 p.m., will be dedicated to the upcoming "Great American Total Solar Eclipse" which will occur on Aug. 21, 2017.
"The 'Eclipses and Phases of the Moon' show will explain the anatomy of a solar eclipse, how to view a solar eclipse and where to go to view one," Young said.
In addition to the array of new shows, Young is also trying to implement a new program this season. Viewers will obtain a stamp every time they visit, and once they collect all the stamps, they will receive a prize.
At the first shows last weekend, the planetarium welcomed approximately 70 visitors, and Young is optimistic that the crowds will only continue to increase.
"I am hoping this activity will encourage people to come to more of the shows," Young said.
All planetarium shows are free to WSC students and admission is donation-based for all other viewers. The schedule of shows and the ability to book a private viewing for 10 or more people is available on the WSC website at www.wsc.edu/planetarium.

About the Writer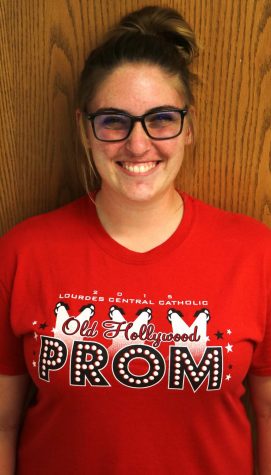 Julia Baxter, Photo Editor
Julia Baxter is from Plattsmouth, NE and graduated from Lourdes Central Catholic High School in 2016. She is currently a junior at WSC. She participates...