It was a Monster Bash
Hang on for a minute...we're trying to find some more stories you might like.
To get kids in the Halloween spirit, Wayne State College held a Monster Bash on Monday in the student center.
This event was sponsored by RHA, the Residence Life Office, SAB and the Student Activities Office.
"I loved seeing all the kids dressed up in their super cute costumes," WSC student Colleen Mentel said.
The Monster Bash was a community kids Halloween party with games, crafts, music, a costume contest, trick or treating, prizes and more all at no cost. Even though it was put on for kids some students still showed up.
"I think the college should always put on fun events like this," WSC student Riley Lang said. "It really shows how much the college supports the town of Wayne."
The games that the kids participated in got them a stamp so they could turn them in later and possibly win a prize.
RHA also took kids around to the dorms to do some trick or treating. Doing this for kids creates a safe and fun environment for trick-or-treating.
"I loved how RHA took the kids trick-or-treating through the dorms," Mentel said, "I think that is a great way to get the community involved with college students and the campus."
There were also non-food treats available at this event to support the Teal Pumpkin Project.
The Teal Pumpkin Project raises awareness of food allergies when it comes to trick-or-treating. When trick-or-treating and you see a teal pumpkin that means that the house has treats that are a non-food item like a bouncy ball or a small toy.
"The Teal Pumpkin Project is one that I am very passionate about," Lang said. "It's great to see that the college thinks it's a very important thing to be aware of."
This event took a while to set up and prepare for, and a lot of work was done by student volunteers and faculty.
"I hope we do another event like this next year," Sarah Straley said. "It was so much fun."

About the Photographer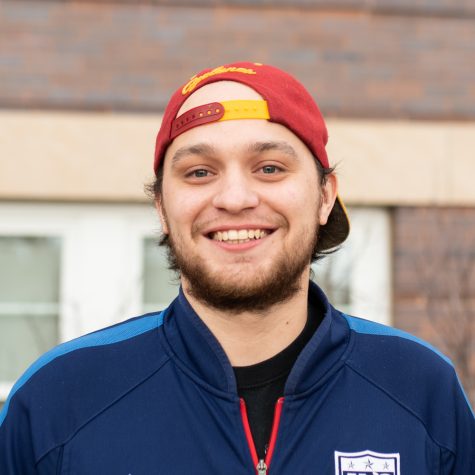 Justin Yost, Opinion Editor
Justin Yost is from Logan, IA and graduated from Logan-Magnolia High School in 2013. Justin is a senior and is majoring in Journalism. Aside from writing...