Helping students graduate one step at a time
Nicole Listerfelt encourages students to start early and ask for help with graduation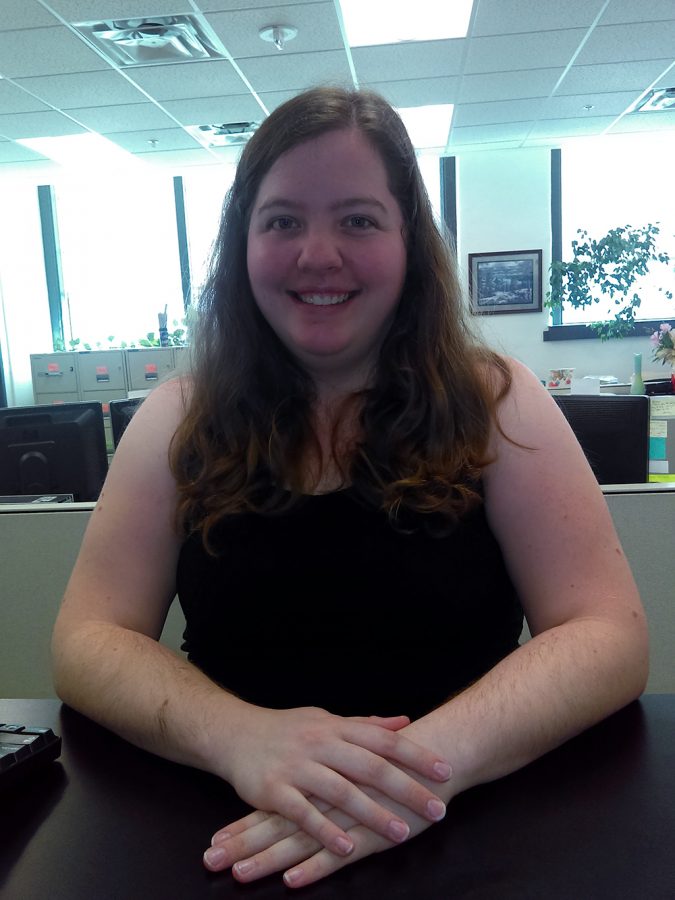 Liz Moeller, Staff Writer
October 12, 2016
When WSC seniors are mere steps away from walking the stage for graduation, they should remember Nicole Listerfelt is always there to aid every step of the way.
Listerfelt is an assistant at Records and Registration in Hahn, who primarily works with graduating students for their final needs before they can bid college life good-bye.
Although Listerfelt has been working on the Wayne State campus only since August, she already has done great work with the students.
"I take care of graduation, so getting people ready for graduation and sending out the diplomas, and also we do the transcripts here, changing majors," Listerfelt explained.
One of her favorite things about her job is working with her coworkers in a very close-knit environment, though she is also relieved there have been no horror situations yet. But things are only just starting to warm up, and soon the office will be flooded with panicked seniors.
Though she isn't a student herself or an alumna, she moved close to campus to be with her significant other, who is also now working on campus and is the new math professor. She hopes to stay here for a while.
She does have a message for the students who are graduating soon: "Make sure that your graduation application is in, and make sure to go to the Grad Finale to get your cap and gown, also to make sure that your name is spelled right on your diploma."
Listerfelt welcomes students to the Records and Registration office and will do all she can to aid students on the road to graduation.