First Wildcat win of the season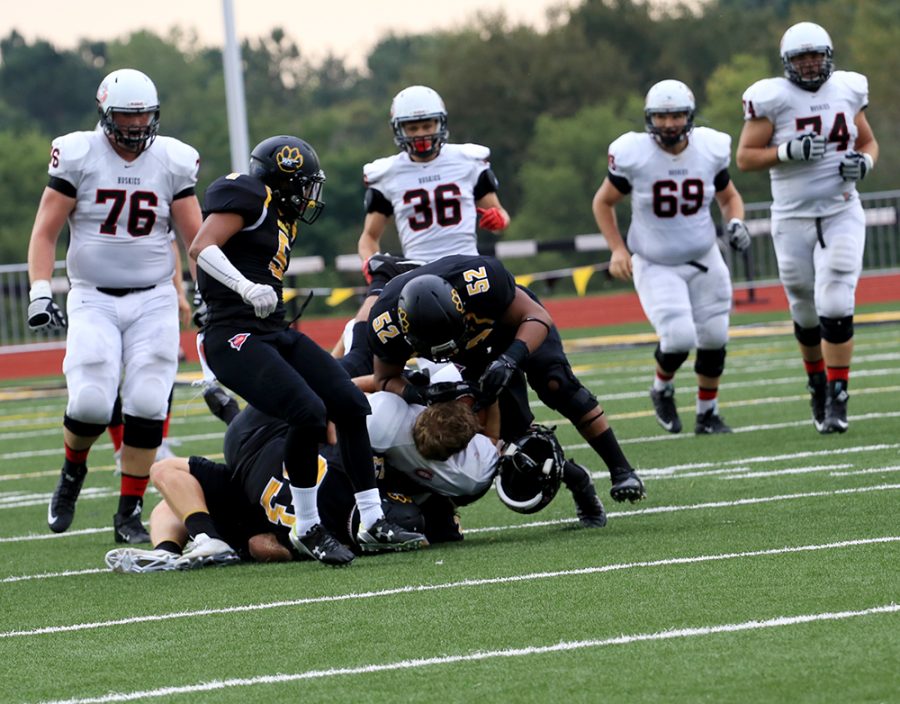 Shawn Henley, Staff Writer
September 28, 2016
The Wayne State Wildcat football team capture their first victory of the season in a close encounter 23-22 over the St. Cloud State Huskies. The Wildcats improved to 1-3 on the season and St. Cloud State fell to a 1-3 record.
WSC got off to a quick start on the opening possession of the game and took the ball 62 yards on 13 plays, but had to settle for a 30-yard field goal by freshman kicker Ethan Kundson to give the Wildcats the 3-0 lead.
The Wildcat defense got off the field quickly and managed to drive the ball down the field 80 yards in only six plays. Quarterback Zach Osborn threw a 52-yard touchdown pass to junior wide-receiver Nate Rogers giving the Wildcats a 10-0 lead with 4:41 left in the first quarter.
St. Cloud State running back Jaden Huff was able to score with 54 seconds left to play in the first quarter on a two-yard pass to cut the lead down to 10-7. This would be the score after the end of the first half.
Mother Nature made her presence known in this contest as the second half was delayed 30 minutes due to rain and lightning.
Once the delay was over, the game continued and the Huskies took full advantage to start the second half. SCSU quarterback Nate Meyer threw a two-yard touchdown pass to Jameson Parsons to cap off an eight play, 74-yard possession to give the Huskies their first lead of the game 14-10.
Osborn hooked up again with receiver Rogers on a 17-yard play to give the Wildcats a lead 16-14 following a missed PAT attempt with 9:47 left to play in the third quarter.
The game then turned into a slugfest, as Osborn scampered for a touchdown from 45 yards out on a bootleg play with only 42 seconds remaining in the game, giving WSC a 23-14 lead.
SCSU did not go away lightly, responding quickly on a 61-yard pass from Meyer to tight end Sam Hartman. The Huskies were successful on the two-point conversion, cutting the lead to 23-22.
An onside kick attempt was recovered by WSC's Layne Sullivan and the Wildcats held on for the victory, 23-22.
Osborn went 10 for 25 passing with 131 yards and two touchdowns, both made by Rogers. Senior Cam Montgomery led the Wildcat defense with six tackles. DeWayne Scott and Glenn Harris account for the interceptions in the game.
The Wildcats head to St. Paul, Minn., next Saturday for the NSIC South Division opener against Concordia-St. Paul. Kickoff is set for 1 p.m.
St. Cloud State 7 0 7 8 – 22
WSC 10 0 0 13 – 23
Scoring Summary
1st      09:42 WSC Knudson, Ethan 30 yd field goal; 13 plays, 62 yards, TOP 5:18; 0 – 3
04:42 WSC Rogers, Nate 52 yd pass from Osborn, Zach (Knudson, Ethan kick) 6 plays, 80 yards, TOP 2:19; 0 – 10
00:54 SCSU Huff, Jaden 2 yd run (Witte, Derek kick) 8 plays, 68 yards, TOP 3:42; 7 – 10
3rd      11:24 SCSU Parsons, J. 2 yd pass from Meyer, Nate (Witte, Derek kick) 8 plays, 74 yards, TOP 3:30 14 – 10
4th      09:47 WSC Rogers, Nate 17 yd pass from Osborn, Zach (Knudson, Ethan kick failed) 5 plays, 43 yards, TOP 1:33; 14 – 16
00:42 WSC Osborn, Zach 45 yd run (Knudson, Ethan kick) 6 plays, 64 yards, TOP 3:08; 14 – 23
00:20 SCSU Hartman, Sam 61 yd pass from Meyer, Nate (Pass, John pass from Meyer, Nate) 2 plays, 72 yards, TOP 0:16; 22 – 23
About the Contributor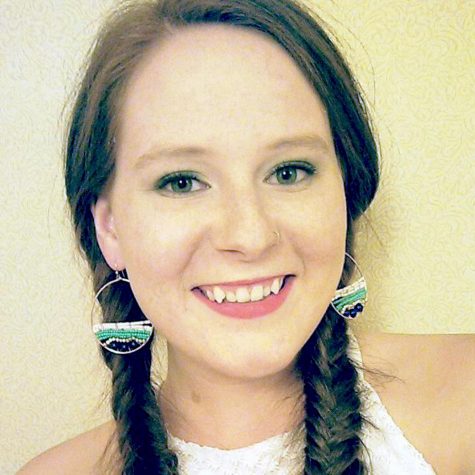 Tess Riecke, Photo Editor and Co-Editor-in-Chief
Tess Riecke is currently a sophomore majoring in journalism with a minor in geography.

She serves as the photo editor of the Wayne Stater.

Riecke...