WSC men quick off the gun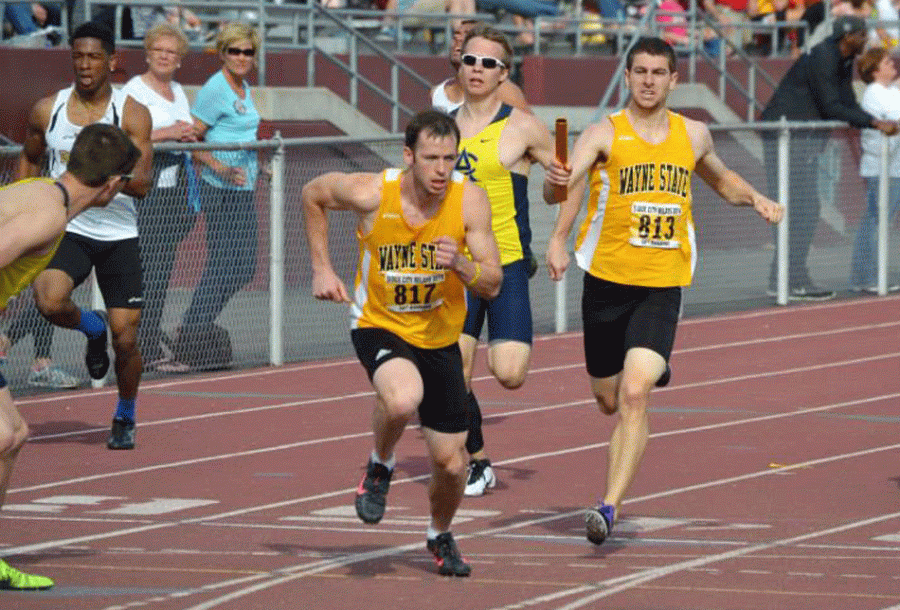 Bradley Dechant, Staff Writer
April 16, 2014
The Wayne State men's 4×400 relay team ran the fastest time in the NSIC at the Sioux City Relays in Sioux City this past weekend.
The regular 4×400 team, consisting of Mickey Doerr, Mike King, Zach Thomsen and Jared Balady, finished in fourth at 3:20.2 qualifying them for the Drake Relays in Des Moines.
Meanwhile, the 4×100 team finished ninth at 42.9.
"We made some good progress this weekend with several athletes hitting season or lifetime best marks for their events," coach Marlon Brink said. "I thought we represented WSC well at the 50th Sioux City Relays."
One of those personal best marks was Thomsen's finish in the 800 meter run (1:54.4).
WSC had three top ten finishers in the 10,000 meter run. Senior Garang Lual led the distance pack with a fourth-place finish and a personal best of 32:47.8. He was followed by Justin Brueggemann in seventh (33:44.2) and Nathan Boggess in ninth (34.40.9).
Balady was fifth in the 400 meter hurdles at 55.22. Derek Lahm collected yet another top-ten finish by capturing fifth in the long jump (21' 4¼").
King also placed tenth in the 200 meter dash at 22.6.
Bryan Dunn and Ryan Messerschmidt both placed in the hammer throw. Dunn took seventh at 156' 10" and Messerschmidt finished eighth at 152' 5".
The throwers also attended the Concordia Invitational in Seward this past Saturday. Joe Warth was able to place ninth in the shot put at 46' 10¼".
The Wayne State track squad will travel to Lincoln this Friday to compete in the Prairie Wolf Invitational. The meet will be hosted by Nebraska Wesleyan.